Danville Community College provides ongoing academic counseling services to students. College staff members are professionally trained to help students with decisions on a broad range of educational and career concerns. 
Academic counselors review placement test scores with students in addition to placing them in a program of study. The DCC academic counseling staff can help students with general concerns such as developing educational plans, lifestyle transitions related to education, and problems that are interfering with progress in college. 
During academic counseling, students may be shown how to find the kinds of information they need to understand themselves better and to learn more about the college and the world of work. Personal review of students' placement test scores will increase students' understanding of skills and abilities. By discovering students' strengths and weaknesses, steps can be taken to improve the likelihood for success.
Contacts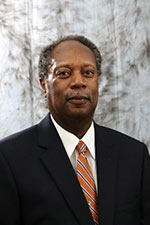 Howard Graves
Assistant Professor and Coordinator of Counseling; Deputy Title IX Coordinator