Award: Certificate
Length of Program: A part-time student may complete this program in two semesters completely online.
Purpose: Logistics is a rapidly-growing field encompassing the care and management of inventory while at rest and in motion. The DCC Online Logistics Management Career Studies Certificate is primarily designed to provide formal training for individuals already employed in careers associated with the following logistics-related jobs: inventory purchasing, care and control; dispatching and shipping of goods and materials; and assembling bulk orders for distribution. Upon completion of the Logistics Management Career Studies Certificate, individuals will have been exposed to the skills necessary for career advancement. This program is also suitable for students interested in obtaining an entry-level position in warehousing and distribution.
Occupational Objectives: The following occupational titles represent examples of possible employment or advancement opportunities: Shipping, Receiving, Dispatching, Purchasing, Warehouse Manager, Warehouse Department Manager or Area Manager, Manager Trainee, and Other Related Logistics Occupations
Admission Requirements: Admission to the Logistics Management Career Studies Certificate is based on the general requirements for admission to the college. The student is required to have a GED or standard high school diploma. Deficiencies in general education may require enrollment in Developmental Studies. As an online program, it is expected that applicants will be proficient with World Wide Web navigation, e-mail, Microsoft Word, and Microsoft Excel.
Program Description & Requirements: The program can be completed in two semesters on a part-time basis. Students will be exposed to the following: essentials of distribution and transportation management; inventory management; the role of retailing and wholesaling in the supply chain; people-management skills necessary for supervising warehouse and transportation employees; and warehouse organization and management. All five required courses are conveniently available online through DCC.  A wide variety of business electives are available online and in person. To receive the Logistics Management Career Studies Certificate you must complete the following courses:  
Program Outcomes
DCC Marketing— Logistics Certificate graduates will demonstrate the ability to:
understand the role and practice of logistics within an organization, including theoretical and applied aspects of the warehousing/distribution discipline;
apply a wide variety of computer software skills to business communication media including written reports and operational plans using word processing software and business presentations using presentation software;
perform and interpret basic business math calculations (e.g., mark-ups, interest rates, ratios, etc.) and business accounting principles, basic financial reports and bookkeeping fundamentals;
think logically and analytically in proposing plans and creating strategies that may be considered in complex warehousing and logistics issues facing organizations;
recognize and evaluate the components of a warehousing and logistics organization including layout, material handling, communications, shipping utilities, and building design;
demonstrate basic principles of human relationship skills which can be used to successfully interrelate with customers, associates, employees, and superiors in a business setting while adhering to a strong set of generally-accepted ethical principles
understand the concepts necessary to address warehouse and logistics tradeoffs between space and time in optimizing a modern warehousing and logistics organization while recognizing the social and ethical responsibilities within an organization to function effectively in the environment.
| Fall Semester |   | Lecture Hours | Lab Hours | Course Credits |
| --- | --- | --- | --- | --- |
| BUS 223 | Distribution & Transportation | 3 | 0 | 3 |
| MKT 216 | Retail Organization & Management | 3 | 0 | 3 |
Spring Semester
 
Lecture Hours
Lab Hours
Course Credits
BUS 200
 
Principles of Management
3
0
3
BUS 255
 
Inventory & Warehouse Management
3
0
3
Fall/Spring Semester
 
Lecture Hours
Lab Hours
Course Credits
BUS 204
 
Project Management
3
0
3
Total
 
 
15
0
15
The courses in the Logistics Management Career Studies Certificate will all transfer to the Associate of Applied Science degree, Warehousing and Distribution specialization.
United States Department of Education's Gainful Employment Disclosure
Contacts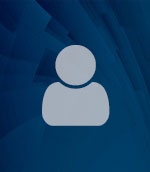 Dr. Vince Decker
Professor of Business Management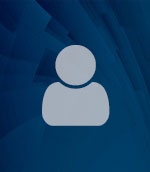 Mr. David Bonebright
Professor of Marketing & Business Management