Award: ASSOCIATE OF APPLIED SCIENCE
Length: A full-time student may complete this program in four semesters.
Purpose: The Marketing – Warehousing and Distribution Specialization program is designed for students who are preparing for full-time employment in a career field involving the care and control of stock, dispatching goods and materials, and assembling bulk orders for distribution. Persons seeking initial employment in marketing, warehousing and/or distribution of goods and services or those already employed in these fields and seeking advancement may benefit from this program. 
Occupational Objectives: Students completing the marketing degree with a concentration in warehousing and distribution will have the skills needed to take a leadership role in the development and/ or management of warehousing and distribution activities in a variety of workplace settings. In addition to being trained specifically in warehousing and distribution, graduates of this program will be prepared for possible employment opportunities in a variety of management and marketing positions. The following occupational titles represent examples of possible employment opportunities for graduates with a warehousing and distribution specialization:
Shipping
Receiving
Logistics
Traffic
Warehouse Manager

Administrative Assistant
Entrepreneur
Supervisor
Office Manager

Manager Trainee
Department Manager
Small Business Owner/Manager
Other Related Marketing Occupations
Admission Requirements: In addition to the requirements established for the College, entry into this program requires completion of four units of high school English and one unit of high school mathematics. If you meet the general admission requirements, a counselor will discuss with you the strengths and weaknesses of your academic background and your strengths and weaknesses as revealed by an appropriate placement test. You may correct any deficiencies in academic preparation in the College's developmental studies program.
Program Description: The program includes technical courses in marketing, related business courses and general education courses. Instruction will include both the theoretical concepts and practical applications needed for further success in Marketing. You are urged to consult with the Counseling Office and a faculty advisor in planning your program and selecting electives. Upon satisfactory completion of the program, you will be awarded the Associate of Applied Science Degree (AAS) in Marketing with a Warehousing and Distribution Specialization.
Program Requirements: To receive the Associate of Applied Science (Major: Marketing with a Warehousing and Distribution Specialization), you will need to complete 66 credits with a grade point average of 2.00 or better. The outline on the following page represents a typical order of courses taken by full-time students.
Program Outcomes
DCC Marketing—Warehousing and Distribution Specialization graduates will demonstrate the ability to:
understand the role and practice of marketing within an organization, including theoretical and applied aspects of the marketing discipline;
demonstrate competency in presentation skills including organization, eye-contact, volume, pacing, and visual aids (i.e., PowerPoint);
apply a wide variety of computer software skills to business communication media such as written reports and business plans using word processing software and business presentations using presentation software;
perform and interpret basic business math calculations (e.g., mark-ups, interest rates, ratios, etc.) and business accounting principles, basic financial reports and book keeping fundamentals;
think logically and analytically in proposing plans and creating strategies that may be considered in complex warehousing and logistics issues facing organizations;
recognize and evaluate the components of a warehousing and logistics organization including layout, material handling, communications, shipping utilities, and building design;
understand the basic concepts associated with business ethics and the importance of developing and adhering to a strong set of generally-accepted ethical principles;
demonstrate basic principles of human relationship skills which can be used to successfully interrelate with customers, associates, employees, and superiors in a business setting;
understand basic economics, various economic systems, legal and regulatory requirements for business and industry and their impact on business; and
understand the concepts necessary to address warehouse and logistics tradeoffs between space and time in optimizing a modern warehousing and logistics organization while recognizing the social and ethical responsibilities within an organization to function effectively in the environment.
Course Sequence
| First Semester |   | Lecture Hours | Lab Hours | Course Credits |
| --- | --- | --- | --- | --- |
| AST 117 | Keyboarding for Computer Usage | 1 | 0 | 1 |
| BUS 100 | Introduction to Business | 3 | 0 | 3 |
| BUS 121 | Business Mathematics I | 3 | 0 | 3 |
| ENG 111 | College Composition I | 3 | 0 | 3 |
| ITE 115 | Intro. to Computer Applications & Concepts | 3 | 0 | 3 |
| MKT 100 | Principles of Marketing | 3 | 0 | 3 |
| SDV 100 | College Success Skills | 1 | 0 | 1 |
| Total |   | 17 | 0 | 17 |
Second Semester
Lecture Hours
Lab Hours
Course Credits
BUS 200
Principles of Management
3
0
3
BUS 122
Business Mathematics II
3
0
3
MKT 110
Principles of Selling
3
0
3
BUS 236
Communications in Management
3
0
3
ITE 215
Advanced Computer Applications & Integration
4
0
4
Total
 
16
0
16
Third Semester
Lecture Hours
Lab Hours
Course Credits
ACC 111
Accounting I
3
0
3
BIO 100
Basic Human Biology
3
0
3
ECO 120
Survey of Economics
3
0
3
HLT/PED
Approved Wellness Elective
0
2
1
MKT 216
Retail Organization & Management
3
0
3
BUS 223
Distribution & Transportation
3
0
3
Total
 
15
2
16
Fourth Semester
 
Lecture Hours
Lab Hours
Course Credits
ACC 110
Introduction to Computerized Accounting
2
0
2
BUS 108
Business Etiquette
1
0
1
BUS 149
Workplace Ethics
1
0
1
HUM 198
Seminar and Project in Humanities
3
0
3
MKT 170
Customer Service
1
0
1
MKT 227
Merchandise Buying & Control
3
0
3
MKT 298
MKT 297
Seminar and Project in Marketing OR
Cooperative Education

3

0

3
BUS 255
Inventory & Warehouse Management
3
0
3
Total
 
17
0
17
Total Minimum Credits for the Associate of Applied Science Degree in Marketing (Warehousing & Distribution Specialization): 66
Contacts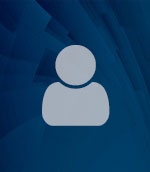 Dr. Vince Decker
Professor of Business Management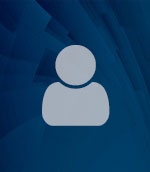 David Bonebright
Professor of Business Management and Marketing