Award: Diploma
Purpose: The Precision Machining Technology program is designed to train persons for employment in the many occupations available in industrial manufacturing shops.
Occupational Objectives: The following occupational titles represent examples of possible employment opportunities:
Machine Tool Operator
Machinist
Mold Maker
Shop Manager
Tool and Die Maker
Admission Requirements: Entry into this curriculum may be attained by meeting the general admission requirements established for the College. If you meet the general admission requirements, a counselor will discuss with you the strengths and weaknesses of your academic background and your strengths and weaknesses as revealed by an appropriate placement test. You may correct any deficiencies in academic preparation in the College's Developmental Studies program.
Program Description: The Precision Machining Technology program provides training in basic machine shop operations, materials, and manufacturing processes. You will receive theoretical and practical experiences in the care and use of tools, care and use of machines, working to proper tolerances, technical drafting, computer numerical control programming, CAD-CAM training, metallurgy, tool making, jig and fixture design, precision measurements, and the development of leadership qualities. The program contains general education courses to assist you in social and business communications and to prepare you to be a leader and team player in high-tech manufacturing industries.
Program Requirements: To receive a Diploma in Precision Machining Technology you must complete a minimum of 80 credits with a grade point average of 2.00 or better. The credits are distributed according to the following outline. This outline represents a typical order of courses taken by full-time day students. Part-time students may take courses in any desired sequence, except for hyphenated courses or others requiring prerequisites.
Industry Certifications: NIMS
Program Integration: Graduates may continue into the third-year capstone program in CNC Flow Cell at the Gene Haas Center for Integrated Machining in order to qualify for higher-level and management positions in the field.
Program Information
Minimum credits: 80
Length: 2 years (5 semesters)
Career opportunities:
CNC Programmer: $48,990 Job growth:19% from 2014-2024
Machinists, Tool & Die Makers: $43,160 Job growth: 6%
CNC Operator: $38,720 Job growth: 6%
*Median salaries nationwide as of 2015. Source: BLS.gov
Division: Workforce Services
Contact: 434.797.6437
Program Outcomes
Graduates of this program will demonstrate competency in the following:
Ability to operate machine shop equipment: Lathes, mills, grinders, and drills.
Ability to read and interpret blueprints per industry standards.
Ability to process and plan a piece part through the lab until completion.
CNC machine tool operation and programming.
CAM design and manufacturing.
Course Sequence
 
Lecture Hours
Lab Hours
Hours in Class
Credits
First Semester
DRF 160 Machine Blueprint Reading
3
0
3
3
ENG 131 Technical Report Writing I
3
0
3
3
MAC 101 Machine Shop I
5
9
14
8
MTH 111 asic Technical Mathematics
3
0
3
3
SDV 100 College Success Skills
1
0
1
1
Total
15
9
24
18
Second Semester
CAD 231 Computer Aided Drafting I
2
3
5
3
MAC 102 Machine Shop II
4
9
13
7
MAC 121 Numerical Control I
2
3
5
3
MAC 116 Machinist Handbook
2
0
2
2
ITE 116 Survey of Computer Software Applications & Concepts
2
0
2
2
SAF 130 Shop Safety
1
0
1
1
Total
13
15
27
18
Third Semester
MAC 221 Advanced Machine Tool Operations I
4
9
13
7
MAC 127 Advanced CNC Programming
3
0
3
3
MAC 123 Numerical Control III
1
2
3
2
Total
8
11
19
12
Fourth Semester
ECO 100 Elementary Economics
3
0
3
3
MAC 209 Standards, Measurements & Calculations
3
0
3
3
MAC 122 Numerical Control II
1
2
3
2
MAC 222 Advanced Machine Tool Operations II
4
9
13
7
MAC 134 CMM Operation and Programming
1
2
3
2
Total
12
13
25
17
Fifth Semester
MAC 128 CNC Programming
2
0
2
2
MAC 150 Intro to Computer-Aided Manufacturing
2
3
5
3
MAC 223 Advanced Machine Tool Operations III
4
9
13
7
CST 100 Principles of Public Speaking (or approved sub)
3
0
3
3
Total
11
12
23
15
Contacts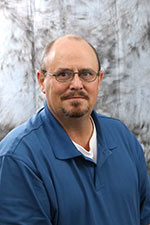 Joseph Distad
Assistant Professor of Precision Machining Technology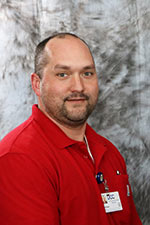 Kevin Poole
Associate Professor
Todd Sanders
Assistant Professor of Precision Machining Technology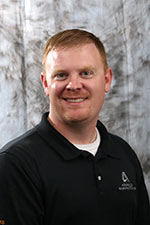 Josh McDowell
Assistant Professor of Precision Machining Technology