DCC offers training for individuals through open enrollment courses. These short-term courses and certifications allow you to learn it today and use it tomorrow to enhance your job skills or prepare for the next employment opportunity.
Our clients like the condensed training options that allow you to spend a day with us learning a new skill, enroll in a self-paced educational program, earn a certification in a matter of weeks in a high demand field. Our FastForward programs lead to industry-recognized credentials and certifications.
DCC is meeting the needs of businesses and individuals by providing convenient programs and skills training.
---
National Career Readiness Certification
DCC Workforce Services is a designated Career Readiness Certificate testing site in the Southside Virginia region. The Career Readiness Certificate (CRC) program involves testing individuals' job skills and then awarding Career Readiness Certificates to those who qualify. The Certificates demonstrate job readiness to prospective employers.
The assessments are administered using the WorkKeys® system. WorkKeys is a comprehensive skills assessment tool recognized by thousands of companies worldwide. Of the over 7,000 jobs that have been profiled nationally using WorkKeys, about 85 percent of them use three WorkKeys assessments: Reading for Information, Applied Mathematics, and Locating Information. Thus, these are the skills assessed in the Career Readiness Certificate program.
Those taking the test can earn three levels of certification: Bronze level, which signifies that the applicant possesses skills for approximately 30 percent of the jobs profiled by WorkKeys in those three specific skill areas; Silver, which signifies the applicant meets the requirements for 65 percent of the jobs; and Gold, which signifies qualification for 90 percent of the jobs.
---
Other Information
Contacts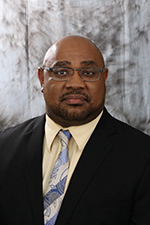 Chadrick Younger
Director of Workforce Services