What is Academic Advising?
Academic Advising is the process that supports students' understanding of higher education. It encourages intellectual and personal development, academic success, and promotes lifelong learning. Academic Advising provides an opportunity to build relationships to gain assistance in planning your educational career. Through this process, you and your advisor partner in planning academic, personal, and career goals.
Benefits of Advising
As a result of Academic Advising, students will be able to:
access college academic and student support services.
develop a plan that leads to timely completion of educational goals.
understand academic and administrative policies.
develop critical thinking and decision-making skills to make and accept responsibility for academic decisions.
Contacts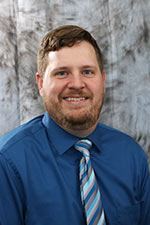 Brad Prillaman
Instructor of Developmental Mathematics / Math Lab Supervisor
Director of Academic Planning and Student Engagement