Definition of Academic Advising
Academic advising is a process which assists students in the clarification of their life/career goals and in the development of educational plans for the realization of these goals. At DCC, our primary goal of academic advising is to foster student success by helping students become effective agents for their own lifelong learning and personal development through informed planning and decision making.  To accomplish this goal, we start by ensuring that each program-placed student is assigned an academic advisor. 

Academic Advising at DCC
Program Advisors

Every program-placed student at DCC will be assigned a program advisor. In most cases, the program advisor is a faculty member that specializes in the student's program of study.
The student's program advisor can answer program specific questions, guide course selection from semester to semester, help interpret advisement reports, help track progress towards graduation, and refer students to other college programs/resources as needed.
Current students are encouraged to contact their program advisor before registering for each semester to check in.
 

General Advisors

Every program-placed student at DCC will also be assigned a general advisor. The general advisor is a member of the Advising Center.
The student's general advisor can support getting started at DCC, help with course selection for the first semester, assist with establishing academic/career goals, help navigate DCC policies and resources, provide assistance choosing and/or changing a program of study, help interpret advisement reports, help track progress towards graduation, review course selections, and refer students to other college programs/resources as needed.
New students will be contacted by their general advisor prior to registering for their first semester.
Current students are welcomed to contact their general advisor if their program advisor is unavailable or if they need additional advising assistance.
 

Advising Center

The Advising Center consists of our team of general advisors. Located on the first floor of the Wyatt Building, this resource serves both new and current students in need of advising assistance. 
Students having trouble connecting with their program advisor or general advisor are encouraged to contact the Advising Center.
 
Contact the Advising Center
Location:  Wyatt Building (Wyatt 108)

Email:  advising@danville.edu

Phone:  434-797-8420
Frequently Asked Questions
How do students schedule an appointment with their advisor?

Students can schedule appointments with their advisors or the Advising Center using Navigate.
 

New students will be contacted by their general advisor for assistance scheduling an appointment.
 

Students experiencing difficulty can reach out to their advisors or the Advising Center directly. Contact information for college employees can be found in the college directory.

Why do students have a program advisor and a general advisor?

To better serve students, DCC has adopted a two advisor model.  By assigning students a program advisor, they are provided access to an advisor with extensive content knowledge on their desired program of study.  By assigning students a general advisor, they are provided access to an advisor with extensive college knowledge on policies, procedures, resources, and more. 

This two advisor model also ensures students have more opportunities to connect with one of their assigned advisor during times of need.  As program advisors are also teaching faculty, their availability may be limited at times during the semester.  In these instances, students can connect with their general advisor.

What are the student expectations?

Meet regularly with your advisor.
At minimum, students should plan to meet with their advisor once per semester to review their academic progress and schedule classes for the upcoming semester.

Be on time for your appointment.
Whether meeting virtually or in person, be prepared to start the appointment at the designated time.  If you are unable to keep a schedule advising appointment, notify your advisor in advance when possible.

Be prepared for your appointment.
Take time to prepare a list of questions before meeting with your advisor to help make the best use of your time together.

Ask questions.
If you are unclear about a policy or procedure, get clarification from your advisor.

Plan your courses and track your progress.
Review your degree audit to keep track of your remaining degree requirements and to plan courses for upcoming semesters.

Contact your advisor promptly in times of need.
It is important to inform your advisor about any academic or personal problems as soon as they arise so that your advisor can help you make the best decision and/or can refer you to any needed college resources.

Consult with your advisor before adding or dropping classes.
Be aware that adding or dropping classes without consulting your advisor may result in failure to satisfy degree requirements and may have financial consequences.

Be aware of important dates and deadlines.
Advisors can help you find this information and provide reminders, but it is your responsibility to be aware this information.  Examples of important dates and deadlines include registration deadlines, tuition refund dates, withdrawal dates, application deadlines (transfer and/or selective admissions programs), and financial deadlines (payment, financial aid).

Accept responsibility for your education.
Advisors can provide you with advice and options, but you must ultimately make your own decisions and accept responsibility for those decisions. Our goal is for you to assume primary responsibility for educational planning, course scheduling, and the successful completion of your degree requirements. Your advisor will always be available to offer assistance, but we want to empower you by helping you to become an effective planner and decision maker.  
Contacts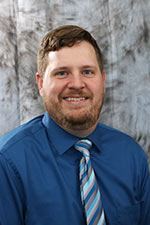 Brad Prillaman
Coordinator of Academic Advising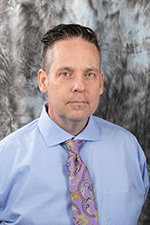 Michael Howard
Academic Advisor