Welcome to Danville Community College!
You've come to a special place. DCC's reputation for quality attracts faculty, staff, and students from all over the world.
Here you will find information about jobs, benefits, human resources, and more. DCC is a great place to work because you will find it to be challenging, alive, refreshing, diverse, rewarding, comprehensive, dynamic, growing, fun, friendly, new, and the place to be. We offer full and part-time opportunities for administrative, faculty, and support positions.
DCC is located in picturesque south-central Virginia, on the border of North Carolina. The College is approximately one hour from the Greensboro, NC triad region; Raleigh-Durham and Research Triangle, and two hours from Richmond, VA and Charlotte, NC. We have award-winning faculty and staff and modern facilities to provide the support our students' need to succeed. DCC is committed to attracting and retaining a diverse workforce. We look forward to you joining our team.
---
Member, Higher Education Recruitment Consortium
Useful Links
Contacts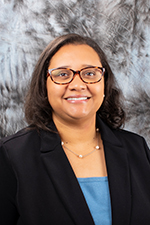 Belinda Stockton
Associate Vice President of Human Resources