How to Apply
Thank you for your interest in employment with Danville Community College (DCC).  We look for dedicated and talented persons who are interested in helping DCC students prepare themselves for the future. The College only accepts applications using an online employment application system through the Commonwealth of Virginia, VirginiaJobs website.
To view a listing of our current Career Openings, select the Career Openings at DCC link below. You will enter the VirginiaJobs website. This website will open in a separate web-browser window from the DCC website. The online employment application system is internet-based and we encourage only one web-browser window be open at a time. All employment with Danville Community College will be contingent upon the results of a background check.
Click here to access the VCCS Chancellor's Faculty Diversity page.
Career Openings at DCC
Making an application for a job at DCC is as simple as 1 - 2 - 3!
Search for open positions at DCC by viewing our Career Openings page.*
Click View under the job title of the position(s) to read and print the details of each posting.
To Apply for a specific position, select the "APPLY FOR THIS POSTING" button. This will initiate the on-line application process.
*IMPORTANT NOTE: If no jobs are initially displayed, then DCC does not have any current listings.
It is important that all documents needed to complete the application process be ready and available before starting and that as you complete the application that you continually "SAVE" your information. To protect the security of your data, the system will log you out if it detects no activity for 30 minutes. This will cause all unsaved information to be lost.
We suggest that you have the following information readily accessible prior to starting your application on-line:
Employment History - Name, address and telephone numbers of your present and previous employer(s) including immediate supervisor's contact information. Additionally, a list of the duties and responsibilities of each position you held.
Educational Background - Name and address of all educational institutions you attended.
References - Names, addresses and telephone numbers of at least three references.
Electronic copies of any documents (such as resume, cover letter and transcripts) you wish to attach to your application.
On-line applications are stored on a secured site. Only authorized employees and hiring authorities have access to the information submitted.
In compliance with the Americans with Disabilities Act Amendments Act (ADAA), Danville Community College will provide, if requested, reasonable accommodation to applicants in need of access to the application, interviewing and selection process(es).
First time applicants may find the USER'S GUIDE (PDF) helpful.
For additional information, or to request assistance, please call 434.797.8477 or click here to email the Human Resources office.
---
Danville Community College Annual Security Report (ASR):  The Danville Community College Annual Security Report is available on the DCC web site at https://www.danville.edu/sites/default/files/assets/files/security/CampusCrimeReport.pdf. This report includes statistics for the previous three years concerning reported crimes that occurred on-campus and on public property immediately adjacent to and accessible from the campus. The report also includes institutional policies concerning campus security, alcohol and illegal drugs, sexual misconduct, weapons, emergency notification, and other matters. You can also obtain a copy of this report at the Information Desk in the Wyatt Building and in the Admissions office (Wyatt 108).
E-Verify Notice: After accepting employment, new hires are required to complete an I-9 form and present documentation of their identity and eligibility to work in the United States. Agencies in the Commonwealth of Virginia's Executive Branch use the E-Verify system to confirm identity and work authorization.
Contacts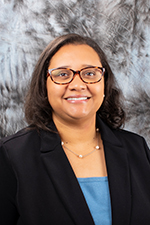 Belinda Stockton
Associate Vice President of Human Resources