Train Fast, Move Forward
Navigators are here to help you explore your options, plan for your career, and guide you at every step of the way.
Learn More
Who do you want to be tomorrow?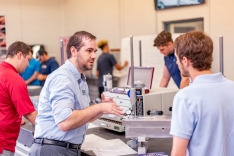 DCC Quality Control Instructor Earns NIMS Certification
DCC Instructor Josh Worthley earned the NIMS Inspector certification last semester, which allows the conducting of on-site student-made part inspection.
Learn More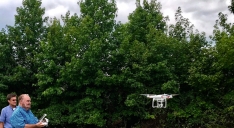 Drone Business Takes Flight Following DCC Course
"Being able to fly a drone places you at the ground floor of numerous opportunities," Martel said. "Flying drones gives you a whole new perspective of filming and taking pictures."
Two recent Danville Community College (DCC) students have launched a company that uses drones to feature real estate.
Learn More