Who do you want to be tomorrow?
Dedication, Hard Work, and Education Grow Local Solar Energy Company
Landon Woods of Yanceyville, NC, credits the success of his business, Revision Solar LLC, to three things: God, hard work, and the Business Management degree he earned at Danville Community College.
Learn More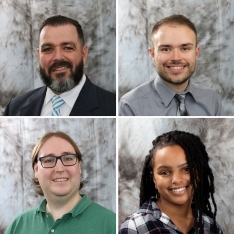 DCC COEDA Team Receives Catalyst Award
Danville Community College's Center for Organizational Excellence and Data Analytics (COEDA) team has been named the winners of the Catalyst Award for Assessment Practices and Institutional Effectiveness by Anthology.
Learn More