Who do you want to be tomorrow?
Project MFG: America's Next Great Generation Rises in Danville
When Project MFG, Next Generation Manufacturing Challenge rolls into Danville, pay close attention—You're not only looking at a contest to put manufacturing skills to the test, but you're also looking into the future; a much brighter future as Danville comes together to rise and shine.
Learn More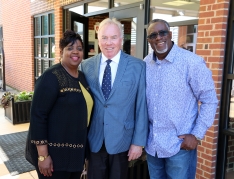 DCC President's Update: The First 120 Days
"For more than 50 years, DCC has been transforming the lives of our students and the communities we serve by providing a high-quality, affordable education. I am grateful and elated to begin this journey as president of this great institution."
Learn More