Who do you want to be tomorrow?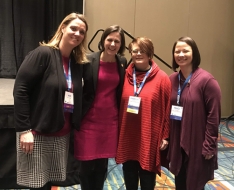 $1 Million Investment Enhances Early Childhood Education at DCC, State
The Davenport Institute, a three-year, $1 million grant program at DCC, concluded this summer on July 31. A total of 174 students completed the program during that time, with 35 graduates coming directly from DCC.
Learn More
Danville Community College Joins Virginia Ready Initiative
DCC joins with the Virginia Ready Initiative in conjunction with the Virginia Community College System to provide additional support and incentive for community members who have been laid off due to COVID-19 to retrain and return to work in high-demand fields.
Learn More