Memorandum: COVID-19 Guidance Message 8: Temporary Modification to VCCS Policy 6.6.3 and Guidance on Admission and Placement of New Dual Enrolled Students During COVID-19 Closures | As of November 2, 2020, This Guidance Is Extended through Fall 2021 (November 5, 2020)
What is Dual Enrollment?
Dual enrollment classes allow motivated students to earn college credit from DCC while still in high school! This gives students a head start towards a college degree or valuable industry credentials that can help them find a good job after graduation.
What are the Benefits?
Academic
Receive college-level instruction, often without leaving the high school campus.
Gain experience with college-level coursework and be more prepared when you graduate from high school.
Start your bachelor's degree: Earn a "C" or better, and dual enrollment courses may transfer to a 4-year university or college.
*Transfer policies vary by college. Visit danville.edu/transfer to learn more.
Transfer VA Dual Enrollment Transfer Information: https://tinyurl.com/TVA-VCCS-DE
Financial
Save thousands of dollars on tuition by taking dual enrollment courses.
Careers
Pathways are available for students to earn valuable industry certifications while still in high school that will help them get ahead in the workforce. Spend less time in school after graduation, and start earning money faster!
Which Dual Enrollment options are available at my school?
Each high school's offerings vary, but generally courses are available in a variety of general education/college transfer and technical areas. These may include automotive, computers and information technology, cosmetology, culinary arts, English, math, precision machining, and many more. Contact your high school for more information on available dual enrollment courses. Click below to see the available pathways in your school system:
What if My High School Doesn't Offer What I Want to Take?
High school students may take DCC classes that are not offered through dual enrollment through Concurrent Enrollment either online or on our main DCC campus. Our tuition is considerably lower than a four-year college or university, so concurrent enrollment is a great option for high school students to save time and money while pursuing a college degree. Concurrent enrollment students will be responsible for paying full tuition costs.
How do I sign up?
Complete a Danville Community College online application. Click here for instructions about applying online. Click here to apply online.
For dual enrollment, complete and return to Danville Community College, the Dual Enrollment Permission Form. Click here for the Dual Enrollment Parent Permission Form.
For concurrent enrollment for high school and home schooled students, click here for more instructions.
Students must show eligibility for placement in a dual enrollment course. Placement can be shown with qualifying SAT, PSAT, ACT, or VPT scores. *Note: Fall 2021 has temporary COVID-19 placement options using high school GPA. Click here.
Check with the guidance counselor or DCC High School Career Coach at the student's high school for choices of dual enrollment courses and enrollment into those courses.
Contacts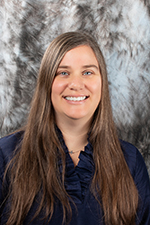 Cathy Pulliam
Dean of Student Services
Jacob Hancock
High School Career Coach - CHS, GHS, PCTC, THS
Frederick Johnson
High School Career Coach - DRHS, Galileo, GWHS, THS
Karl Staten
High School Career Coach - HCHS