Becoming a DCC Knight has never been easier: Get Ready, Get Set, Go!
For NEW Danville Community College Students
Have questions or need help?
Contact Admissions at (434) 797-8467 or email us at admissions@danville.edu
The Admissions Office is located in the Wyatt Building Room 108.
COVID19 Office Hours: Monday – Thursday, 8 a.m. – 5 p.m.
Get Ready

Apply to DCC

Apply for Financial Aid

Financial aid - Complete a Free Application for Federal Students Aid (FAFSA).  

Apply online at www.fafsa.ed.gov
The DCC school code is 003758.
Contact the Educational Opportunity Center for help completing this application, contact 434-797-8577.
You must be a high school graduate or have your GED and submit your high school transcript or equivalent showing your graduation/completion date.

Scholarships – Contact the DCC Educational Foundation at 434-797-8437.

Veterans Benefits – Visit danville.edu/veterans

Get Set

Placement in your program of choice will be determined based on high school and/or college transcripts and direct placement options. Please contact admissions@danville.edu for more information.

Submit your high school or previous college transcript for review to admissions@danville.edu or have them mailed to DCC Admissions, 1008 South Main Street, Danville, VA 24541.

Go!

GO to DCC ROCKS (Registration Orientation Computer Knowledge and Support)

All NEW students must participate in DCC ROCKS online!

This mandatory online course will provide you information to be a successful student!

Online modules include:

Academic Counseling & Accessibility Services
Stay Connected/Website Overview
Campus Safety
Campus Tour
Registering for Classes
Payment & Bookstore
MyDCC
Student Activities – Clubs and Organizations
Student Support Services
Distance Learning Orientation

Sign up for DCC ROCKS at danville.edu/DCCROCKS
Contacts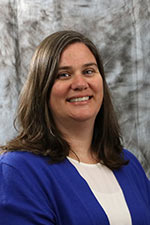 Cathy Pulliam
Coordinator of Admissions, Enrollment Management, and Student Outreach
Jazzmine Williams
Enrollment Navigator