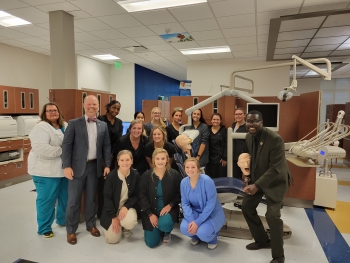 The Dental Assisting and Certified Nurse Aid (CNA) programs at Danville Community College (DCC) will be enjoying new, state-of-the-art equipment for the 22-23 academic year, thanks to the DCC Educational Foundation and its generous donors.
"It is our top priority to ensure that our students receive the highest quality higher education possible," said Dr. Jerry Wallace, president of DCC. "The DCC Educational Foundation supports this priority by purchasing equipment that we might not otherwise be able to obtain." 
The purchase included two blood pressure simulators, complete with a speaker system, for the incoming CNA class of 20 students, which began on Tuesday, August 22. The two blood pressure simulators were purchased from Pocket Nurse for $3,500.   
Also purchased as part of the equipment donation were two simulation manikins with opaque jaws on disconnect trays, complete with sliding clamp assembly. These chair mounted mannequins were purchased through Columbia Dentoform Corporation for $4,300. The incoming Dental Assisting cohort has 12 students.
"Without the generosity of our amazing donors, the DCC Educational Foundation would not have the opportunity to provide new equipment for our incoming students," stated Shannon Hair, vice president of Institutional Advancement at DCC and executive director of the DCC Educational Foundation. "This new equipment provides a cutting edge learning environment for our students."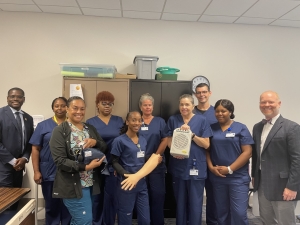 DCC Educational Foundation strives to bridge the gap for programs where upgraded equipment is needed for instruction but operational budgets may be too tight to allow for these large purchases. 
"I have found through my years of instruction, manual blood pressure; the art of measuring blood pressure using a stethoscope and sphygmomanometer, can be intimidating for students," said Rosa Wilson, RN, BSN, instructor of nursing at DCC. "The ability to perform the technical aspects, as well as the auditory aspects, requires lots of practice. The blood pressure arm simulators will be of great benefit to our nurse aide students and our medication aide students. We are thrilled that the DCC Education Foundation, with the help of their donors, reached out to provide our students with this much needed teaching tool." 
Annually, DCC Educational Foundation is actively fundraising to ensure that instructors and students are teaching and learning with the most modern, up-to-date equipment possible.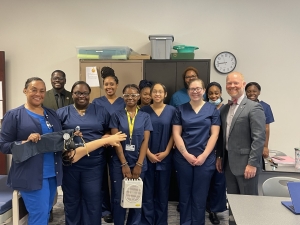 "As an instructor, I am very grateful to the DCC Foundation and its donors who have generously provided us with these mannequins," said Carmen Chilton, CDA, Dental Assisting instructor at DCC. "We will use this equipment to train our dental assisting students to proficiently execute intraoral radiographs in preparation for their future roles in working dental offices."
For more information about the DCC Educational Foundation or to donate, visit danville.edu/foundation.
Add To Any Selector
Share
Facebook
Twitter
Contacts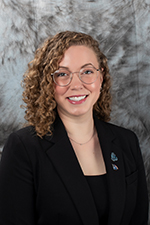 Faith O'Neil
Director of Public Relations & Marketing
Freedom of Information Act (FOIA) Officer