Mission
The Danville Community College Educational Foundation, Inc., was established in 1982 as a 501 (C) 3 non-profit organization with zero assets. While the DCC Educational Foundation supports Danville Community College in its endeavors, the DCC Educational Foundation is a completely separate entity controlled by the Foundation's Board of Directors and its Executive Director. The DCC Educational Foundation has a separate operating budget and guidelines provided by the donors and Board of Directors as to how its funds can be utilized.
College Support
Currently, the DCC Educational Foundation has approximately $10 million in total assets to fulfill its mission of continued support for Danville Community College. In accordance with that mission, the DCC Educational Foundation Executive Director has overseen the establishment of many endowed scholarships and the creation of an endowed faculty position. The Foundation is also responsible for the promotion of faculty and staff professional development through funding opportunities and has provided funding to strengthen academic programs and encourage cultural activities. Funding provided by the Foundation has been vital in the construction of new facilities and the purchase of new state-of-the-art equipment to keep pace with technological changes.
Board Leadership
DCC Educational Foundation Board of Directors
Mr. Brooks Powell, III, Chair
Mr. Ted Hodges, Vice Chair
Ms. Nan Freed, Treasurer
Ms. Elizabeth Spainhour, Secretary
Ms. Shahnaz Ahmed
Ms. Carrie Ashe         
Ms. Debra Carlson
Ms. Denise H. Whittle Derham
Mr. Dan Farmer
Mr. Ed Fitzgerald, IV
Ms. Portia Fitzgerald
Dr. Paul Fox
Dr. Tom Grogan
Ms. Terri Hall
Ms. Valdivia Hall 
Mr. Eddie Herndon, Jr.
Mr. Kevin Keys
Dr. Albert L. Payne
Dr. B. Carlyle Ramsey
Mr. Jimmie Tickle
Ms. Jean Carol Vernon
Ms. Bobbye Raye Womack
Executive Director
DCC Educational Foundation - Directors Emeriti
Dr. B.R. Ashby
Ms. Mildred W. Barkhouser
Mr. Carrington Bidgood
Mr. John Boyd
Mr. Patrick Daly
Ms. Inara Dodson
Mr. Roy Gignac
Mr. Charles Harris    
Mr. James Kent
Dr. Harry T. Kolendrianos
Ms. Rebecca L. McGovern
Mr. Clyde Midkiff
Mr. Frank Mobley
Mr. Tommy Pruett
Ms. Virginia Roberts
Mr. Ralph Stanford
Ms. Eileen M. Stendig
Mr. James Sutherland
Mr. Melvin Vernon
Mr. Landon R. Wyatt
Ms. Hazel York
Mr. John H. Zechman, Jr.
Contacts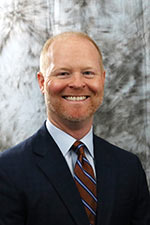 Shannon Hair
Vice President of Institutional Advancement and Development
Executive Director, DCC Educational Foundation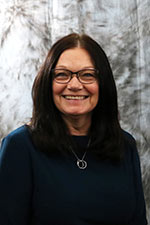 Cheryl Hill
Coordinator for Institutional Advancement