Ways to Give
There are many types and ways to make a gift and to invest in the DCC Educational Foundation.  A gift can be given as cash, securities, property, trusts and bequests or in some combination of the following: 
An outright cash/check gift to the Danville Community College Educational Foundation.  These investments can also be made as a pledge paid over a period up to five years as a method for yearly contributions or contributions toward an eventual endowed scholarship.
A Payroll Deduction Plan is available to the Faculty and Staff at Danville Community College.
Appreciated stock or securities given to the DCC Educational Foundation have the added advantage of giving a donor the ability to deduct the appreciated market value without paying the capital gains tax.
Insurance gifts of paid-up policies, new policies or naming the DCC Educational Foundation as beneficiary.  Property gifts in the form of equipment can also be accepted.
Naming the DCC Educational Foundation in your Will and designating the gift to be given.
Creating a Charitable Trust Agreement with the DCC Educational Foundation as a beneficiary
Some of these gifts and investments require careful planning with your family and advisors.  If you would like to discuss possible investments to the DCC Educational Foundation, please call 
Mr. Shannon Hair, Vice President of Institutional Advancement.  He will work with you and your advisors to devise a plan to fit your interests and the needs of the college community.
Gifts That Last a Lifetime – Scholarship Creation
When you provide funds for a scholarship, you are investing in a student's future.  The DCC Educational Foundation awards two types of scholarships:
Endowed Scholarships
An endowed scholarship provides an annual award in perpetuity. 
A minimum endowment of $20,000 is required; contributions may be made over a designated period of time.
The endowment balance never decreases.
An endowed scholarship is awarded annually based on a five percent (5%) expected return of the endowed balance.
Annual Scholarships
A one-time-only award or an annual gift from an individual, business, or organization.
Please contact Mr. Shannon Hair, Vice President of Institutional Advancement & Development to discuss scholarship creation.
Pathways To Regional Success Major Gifts Campaign
Through the Pathways to Regional Success Major Gifts Campaign, DCC intends to build pathways with early childhood and K-12 providers to ensure our children are being taught the skills they need to be successful in college careers.  The college also plans to build a pathway to meet financial needs of our current and future students by creating additional scholarship funding.  In conjunction with our business and industry partners, this campaign will also design pathways to provide skilled workforce training to meet current employer demands.  As current industry needs change or as new business and industry locates in the college's service region, DCC intends to offer the latest in opportunities for emerging job requirements.  
In order to build these pathways, funding is a constant need.  We are asking community members for their support by making an investment in our future through the Pathways to Regional Success Major Gifts Campaign at DCC.
Contacts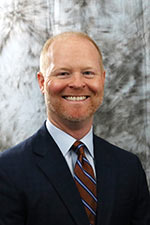 Shannon Hair
Vice President of Institutional Advancement and Development
Executive Director, DCC Educational Foundation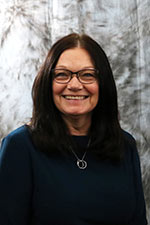 Cheryl Hill
Coordinator for Institutional Advancement