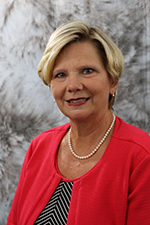 Danville Community College (DCC) announced this summer the appointment of Ann Cassada to the college board.
Cassada is one of three representatives from Pittsylvania County, appointed by the Pittsylvania County Board of Supervisors in June.
"During my term, I am most looking forward to increasing awareness in the community about all of the benefits of the community college and what it can do for families and for the overall health of our region," Cassada said. "I'm looking to expand opportunities for dual enrollment for students who are in high school and I am looking to help families better navigate the system so their children will have access and can be successful, productive, independent adults."
Cassada retired in 2018, following 39 years of service as an educator, school administrator, secondary director, and, finally, assistant superintendent for support services for Pittsylvania County Schools.
"I've been connected with DCC for a long time," Cassada explained. "I'm very thankful to have the opportunity to serve the community on the board of this very important educational institution. I see DCC as the key to growth in our community, our young people, our workforce, and improving our quality of life."
Cassada holds a Bachelor of Science degree in biology and chemistry from Averett University and a master's degree in science education from Radford University.
Danville Community College is a two-year institution of higher education under the state-wide Virginia Community College System. DCC's service area includes the City of Danville, Pittsylvania County, and Halifax County. For more information about the college's more than 100 programs of study, visit www.danville.edu. 
 
Add To Any Selector
Share
Facebook
Twitter