On Friday, December 17th, students from Danville Public Schools, Pittsylvania County Public Schools, and Danville Community College (DCC) gathered virtually and in-person in Oliver Hall on the DCC campus to attend the 2021 Idea Fair award ceremony. 
"The Idea Fair is the culmination of many sponsors and organizations who want to support the entrepreneurial spirit of the students in our community," said Dr. Willie Sherman, coordinator of the Idea Fair and professor of business at DCC. "Students enter their best and brightest business ideas and our group of judges from across the community review their presentations and decide who the winners are."
The Idea Fair is hosted and facilitated by Danville Community College as part of the Dan River Region Entrepreneur Ecosystem, which also includes The Launch Place, the Danville Pittsylvania Chamber of Commerce, the River District Association, and Longwood Small Business Development Center. 
"Our participants each had an opportunity to present their business idea to our panel of judges, explaining how their idea would work, how it would remain viable, and answering any questions the judges might have," said Dr. Sherman.
First, second, and third place winners are selected from each participating school. Out of more than 70 participants, 15 students received monetary prizes for their entries.
"The grant that allows us to host the Idea Fair provides us with the funds to award these brilliant minds with $300 for first place, $200 for second place, and $100 for third place," said Dr. Sherman. "All other participants received $50 for participating in the fair."
Winners – Pittsylvania County Public Schools
Tunstall High School
1st Place – Automatic Welding Team Project
-    Joshua Brown
-    Peyton Henderson
-    Cristian Licea – Hernandez
-    Eben Owen
2nd Place – Food Waste Prevention Project
-    Riley Edwards
3rd Place – Food Waste Recycling Team Project
-    Evan Burnett
-    Santanna Keatts
-    Nathan Rigney 
Winners – Danville Public Schools
George Washington High School
1st Place – Quick Fix Hair Team Project
-    Makayla Witcher
-    Gakoria Robertson
-    Paris Hall
-    Jayla Dickerson
Winners – Danville Community College
1st Place – Hemp Farm Project
-    Izaak Jeffers 
2nd Place – Shipping Container Homes Project
-    Madison Fuquay
3rd Place – Casino Employee Training Project
-    Dustin Brumfield 
Participants
Nicolas Bernard
Malcom Hudges
Rodney Brandon
Wendy Ferrell
Hunter Adkins
Chanel Jones
Leslie Pineda
Jodi Amos
Mackenzie Branton
Almira Shaw
Elijiah Keatts
Jacqueline Willis
Luke White
Zildijian Crumpton
Agustin Carrillo-Lopez
Ivania Rivera Rodas
Chakiyah Clark
Kaleb Smith
Victoria Shelton
William Durham
Aaron Gregory
Aiden Ferrell
Grayson Robertson
Brayden Spencer
Ryan Stewart
Meghan Keatts
Francisco Licea-Hernandez
Francoise Moore
Timothy Love
Thomas Scearce
Bryce Conner
John Bledsoe
Nicholas Cook
Jacob Oswald
Tristan Bagbey
Emma Doolin
Angel Torres
Jacob Wethington
Aaron Presley
Daven Trail
Monica Escalante
Add To Any Selector
Share
Facebook
Twitter
Contacts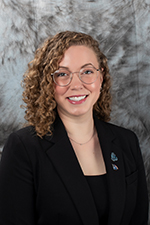 Faith O'Neil
Director of Public Relations & Marketing
Freedom of Information Act (FOIA) Officer