Danville Community College (DCC), in conjunction with the Virginia Talent Accelerator Program and the Virginia Economic Development Partnership (VEDP), will soon provide welding training to Morgan Olson employees. DCC's effort to create a talent pipeline for the manufacturer will positively impact the workforce in the City of Danville and the surrounding area by creating 703 skilled jobs.
"Danville Community College is more than just classes and transfer degrees," said Jacqueline Gill Powell, president of Danville Community College. "We serve our community by driving economic development for the City of Danville, Pittsylvania County, Halifax County, and the surrounding areas. We are a conduit for success and a pipeline for the future. We will pursue every opportunity that provides training and jobs for those who live and work in our community, while fulfilling the needs of manufacturers who have chosen to bring their enterprises to southern Virginia."
Morgan Olson, a walk-in van and work truck manufacturer, brought a branch of their operations to Danville, VA in 2019, occupying the former IKEA facility located on highway 58 in the Cane Creek Centre. The 925,000 square foot will ultimately support 703 new jobs in the Danville/Pittsylvania County area.
"I have worked with workforce development programs and local colleges in four different states throughout the Southeast," said Steven Parker, general manager at Morgan Olson's Danville location. "They all have amazing qualities that make their states proud and able to draw business.  VA Talent Accelerator and Danville Community College have been the most engaged that I have worked with.  They have such a talented and diverse team that covers all the needs for a company new to the area.  They are proficient with training, recruitment, applicant screening, lean manufacturing, leadership development, and standardized work."
Morgan Olson and the Virginia Talent Accelerator Program have worked closely with Academic and Workforce Services at DCC to build a robust training program that meets the needs of Morgan Olson, ensuring a steady flow of new talent for years to come.
For more information about programs and workforce credentials offered by Danville Community College, visit danville.edu/careers-programs.
Photo above: Located in the college's state-of-the-art welding building, the Torchmate CNC Plasma Cutting Table is one of the many state-of-the-art amenities for technical and workforce training programs on DCC's campus. Designs are drawn on a computer-aided drawing program and imported into a computer that drives a system that activates a plasma cutting device that cuts the material in the design that was drawn.
Add To Any Selector
Share
Facebook
Twitter
Contacts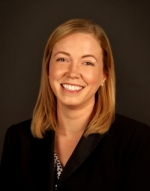 Faith O'Neil
Director of Public Relations & Marketing
Freedom of Information Act (FOIA) Officer