Students who are looking to reduce their out-of-pocket cost for tuition at Danville Community College (DCC) are in luck! The Danville Community College Educational Foundation is currently accepting scholarship applications from new and currently enrolled students in need of financial assistance.

"We know the cost of tuition and books is always a factor when students are considering higher education," said Shannon Hair, Vice President of Institutional Advancement and Executive Director of the DCC Educational Foundation. "The scholarships offered by the DCC Educational Foundation, when coupled with financial aid, have the potential to completely eliminate the out-of-pocket costs for our students."

Thanks to the many generous donors who support the DCC Educational Foundation, there are more than $500,000 dollars' worth of scholarships available to eligible DCC students.

"We encourage every student to submit a DCC Educational Foundation scholarship application," said Hair. "Students who are enrolled in a STEM-H program must also complete the separate STEM-H application. In all, we offer more than 300 named scholarships totaling a half-million dollars."

DCC Educational Foundation scholarships financially support a wide variety of DCC programs, both credit and non-credit, for both incoming freshman and returning DCC students.

"The DCC Scholarship Committee will be reviewing submitted applications at the conclusion of the March 31 priority deadline and will be awarding DCC Educational Foundation scholarships as early as May," said Hair. "Scholarship funding will be awarded monthly to eligible students until all funds are exhausted. The application is available online, along with the required Financial Aid Information Worksheet."

For more information about the Danville Community College Educational Foundation or to apply for DCC Educational Foundation scholarships, visit Danville.edu/scholarships.
Add To Any Selector
Share
Facebook
Twitter
Contacts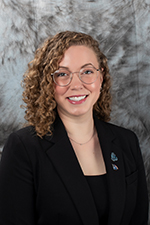 Faith O'Neil
Director of Public Relations & Marketing
Freedom of Information Act (FOIA) Officer