Danville Community College (DCC) and EPL Global have partnered to offer up to 20 individuals the opportunity to participate in training, which could lead to full-time employment. As part of the hiring process, DCC will offer prospective hires a 40-hour, no-cost training program that will provide foundational knowledge of the EPL Global manufacturing technician position.
EPL Global is hoping to target the unemployed, underemployed, and individuals who need a second chance to start their careers.
"This partnership is a great example of what is at the very heart of workforce training," said Dr. Brian Jackson, VP of workforce services at DCC. "Partnering with area industries to provide training that facilitates the employment of the people in our community, while meeting the needs of the company, is our goal and priority."
Individuals who enroll in the 40-hour course will receive classroom instruction and hands-on training in areas such as the OSHA 10 hr. safety course, Overview of Manufacturing, Teamwork and Workplace Behavior, Electricity, Controls, and Basics of PLC Programming. Training will also include a capstone of 15-hours, hands-on PLC programming, and troubleshooting.  
The first class, held at the Regional Center for Advanced Technical Training (RCATT), will start March 29, with 8 hours of training each day for five days, followed by an EPL Global interview. The second class will start April 19. Each class is limited to 15 students. 
For more information or to register for training, contact Chad Younger at 434-797-8573 of Chadrick.Younger@danville.edu.
Danville Community College is a two-year institution of higher education under the state-wide Virginia Community College System. DCC's service area includes the City of Danville, Pittsylvania County, and Halifax County. For more information about the college's nearly 100 programs of study, visit www.danville.edu.
Add To Any Selector
Share
Facebook
Twitter
Contacts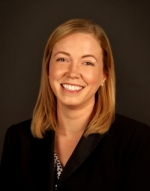 Faith O'Neil
Director of Public Relations & Marketing
Freedom of Information Act (FOIA) Officer