Danville Community College is excited to offer prospective students and their families an opportunity to learn more about the college and its programs through an upcoming Open House event. The Open House will take place on April 5th, from 10:00 am to 6:00 pm, in the student center on the DCC campus.

"We know that choosing the right college is a big decision, and we want to make sure that prospective students have all the information they need to make an informed choice," said Karl Staten, Student Activities and Recruitment Coordinator at DCC. "The Open House is a great opportunity for students and their families to tour our campus, learn more about our programs, and connect with faculty and staff."

During the Open House, visitors will have the opportunity to take a tour of the campus and visit program buildings, including advanced labs, classrooms, and technical facilities. They will also have access to information about admissions, financial aid, scholarships, career pathways, and student resources.

"At DCC, we are committed to providing our students with the resources and support they need to succeed," said Interim Dean of Student Services Cathy Pulliam. "By attending the Open House, prospective students can learn more about the many resources and opportunities available to them, both academically and personally. During the event, staff will be available to assist students with their admissions application and the enrollment process. We will be able to help potential students identify their next step in the enrollment process, which has never been easier. Simply apply, complete a placement survey, and enroll in classes!"

The Open House event is designed to help prospective students make an informed decision about their college education. By providing a comprehensive look at the college's programs and resources, DCC hopes to help students feel confident in their decision to enroll.

"We believe that every student deserves a quality education that prepares them for success in their chosen career," said Staten. "By offering events like an open house, we hope to demonstrate to prospective students and their families that DCC is the right choice for them."

DCC is committed to providing students with a well-rounded college experience that includes a range of academic and social opportunities. By attending the Open House, prospective students can get a glimpse of what life at DCC is really like, and connect with the faculty, staff, and students who make the college a welcoming and supportive community.

"We believe that education is about more than just classroom learning," said Pulliam. "By attending the Open House event, students can get a sense of the community and culture at DCC, and see firsthand how we support our students in their personal and academic pursuits."

For more information about the Open House event, please visit www.danville.edu or contact Karl Staten at (434) 797-8588.
Add To Any Selector
Share
Facebook
Twitter
Contacts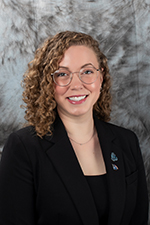 Faith O'Neil
Director of Public Relations & Marketing
Freedom of Information Act (FOIA) Officer