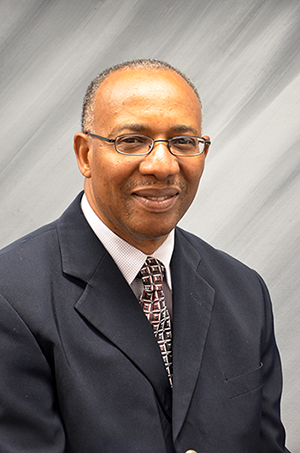 Danville, Va., April 17, 2019 — Danville Community College (DCC) announced this semester a new grant-funded initiative that will provide unprecedented service to the region, particularly in the area of workforce development. DCC is working cooperatively with Danville City Department of Social Services and other partnering agencies and organizations to implement the Career Assisted Pathways to Employment (CAPE) Program.
This collaborative effort, with a total value exceeding $250,000, will be used to provide supportive services to members in the community with a demonstrated need, and will specifically allow the college to assist current and former participants of Temporary Assistance for Needy Families (TANF) and those with family household incomes at or below 200 percent of the federal poverty level.
"DCC's CAPE program was designed to support the efforts to expand workforce development and innovation for the City of Danville," said Director of TARE Programs Ronnie Pannell. "New partner agreements have opened up greater opportunities for residents and families. One important opportunity includes a more direct path to employment with financial assistance to continue their education and advance their careers. These types of partnerships will lead DCC's service area to new heights in education and workforce development."
In the CAPE program, participants will undertake a full-time, enhanced, intensive work-readiness training of six weeks, which aims to address the deficit of skills training in interpersonal relationships, self-esteem, development of basic computer skills, customer service in the workplace, interviewing and résumé writing, financial literacy, team building and problem solving, job shadowing, paid internships, family relationships, and mental health.
The CAPE program is set to provide individuals with enhanced workplace-essential skills with an emphasis on career pathways that will provide a living wage, thus allowing participants to pursue a more fulfilling and financially secure life.
"As mayor, I often talk about the value of partnerships," Danville Mayor Alonzo Jones said. "This program is a great example of that. Here, multiple agencies and organizations are coming together to guide individuals living in poverty toward a career that will secure a better future for them and their families."
Key partners have joined this effort to provide services that will assist and stabilize participants' personal situations, which will lead to employment retention. This is anticipated to lift the targeted population out of extreme poverty and reduce dependency on public assistance.
These partners include the City of Danville, Danville Housing Authority, Department for Aging and Rehabilitative Services (DARS), Department of Social Services (DSS), God's Storehouse, Headstart, Piedmont Access to Health Services (PATHS), Telamon, the Virginia Health Department, and Workforce Services Fast Forward.
Projected outcomes of the CAPE program include 70 percent of participants deemed work-ready through the TARE/SCALE UP career readiness program completing CAPE and that 80 percent of those who complete the program will be employed, earning more than 10 percent above minimum wage and 60 percent will maintain consistent employment for at least three months.
The CAPE program is expected to serve 50 individuals during the first 18 months of its operation.
For more information about DCC's CAPE program, contact Program Director Ronnie Pannell at 434-797-8539 or ronnie.pannell@danville.edu.
Danville Community College is a two-year institution of higher education under the state-wide Virginia Community College System. DCC's service area includes the City of Danville, Pittsylvania County, and Halifax County. For more information about the college's more than 100 programs of study, visit www.danville.edu.
Add To Any Selector
Share
Facebook
Twitter