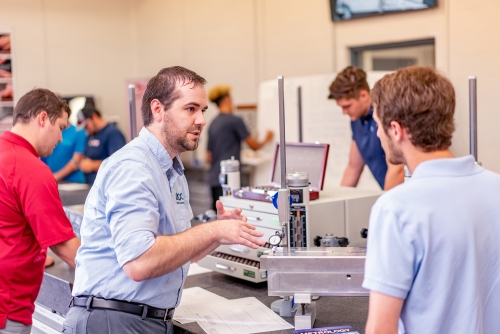 Danville Community College (DCC) Instructor Josh Worthley earned the NIMS Inspector certification last semester, which allows the conducting of on-site student-made part inspection.
The intent of the credential is for instructors to ensure they can properly check the machining parts built by students.
"The machining students at DCC take up to seven NIMS credentials while enrolled, several of which require inspection, which I can now do instead of having to send it out to an outside company and pay for it," Worthley said, adding that convenience and cost savings are joined by a faster turnaround for the benefit of DCC's students.
NIMS focuses on and emphasizes continuous improvement in its industry, and Worthley said upcoming improvements would increase the credibility of current testing methods.
"This credential isn't abnormal for those of us in the quality world as integrity is crucial to us, but it does help DCC's students as we will now be able to check machined parts made by students in house. This will expedite the process over paying an outside source," Worthley explained.
Due to his high performance on the test, NIMS has requested Worthley's help and expertise in improving it.
"After completing the test and raising concerns with NIMS, following their contacting me and telling me I had the highest score by a long shot on a test that had a very low passing rate, I met with NIMS Executive Director Montez King to provide feedback on several questions with the intent of offering improvement suggestions," Worthley said. "Since then, I've heard from their credentialing and accreditation manager on how appreciative they are of my help."
Worthley has taught at DCC for three years as of this month.
Danville Community College is a two-year institution of higher education under the state-wide Virginia Community College System. DCC's service area includes the City of Danville, Pittsylvania County, and Halifax County. For more information about the college's nearly 100 programs of study, visit www.danville.edu.
 
Add To Any Selector
Share
Facebook
Twitter
Contacts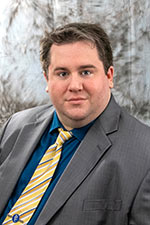 Bobby Allen Roach
Public Relations and Marketing Specialist III