Two Danville Community College (DCC) students have been nominated to the Phi Theta Kappa 2020 All-Virginia Academic Team.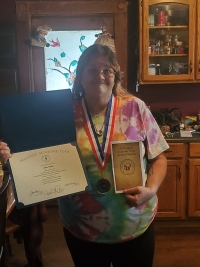 DCC Phi Theta Kappa (PTK) students Ann Toon and Dorian Elliot received medallions and certificates in recognition of this honor. 
Students from across the state are usually recognized by Virginia's Community Colleges at an awards luncheon in Richmond, but the luncheon has been canceled due to the COVID-19 pandemic.  
"I have had the privilege of teaching Ann and Dorian," said Vickie Taylor, assistant professor and Phi Theta Kappa advisor. "This has given me first-hand knowledge of their dedication to academic excellence in their course work. Through their efforts in Phi Theta Kappa and their academic achievements, they are excellent examples for other students as to how the community college can be valuable." 
Ann Toon is a Liberal Arts major with a cumulative GPA of 3.747.  
Dorian Elliot is a Liberal Arts/Social Science major with a cumulative GPA of 4.0.
PTK is an international honor society of two-year colleges and academic programs, particularly state colleges and community colleges, with a mission to recognize academic achievement by college students and to provide opportunities for them to grow as scholars and leaders. To become a member of the Upsilon Phi chapter of PTK at DCC, students must currently be enrolled at the college, have a minimum 3.2 cumulative grade point average, and completed at least 12 non-developmental credits at DCC.
Danville Community College is a two-year institution of higher education under the state-wide Virginia Community College System. DCC's service area includes the City of Danville, Pittsylvania County, and Halifax County. For more information about the college's nearly 100 programs of study, visit www.danville.edu.
Add To Any Selector
Share
Facebook
Twitter
Contacts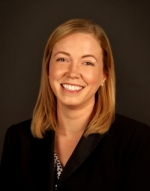 Faith O'Neil
Director of Public Relations & Marketing
Freedom of Information Act (FOIA) Officer