Danville Community College (DCC) welcomed Geoffrey Colbert this week as Dean of Student Services. Dean Colbert joins DCC from Howard Community College in Colombia, MD where he served as the Senior Director of Athletics, Student Conduct Officer, Title IX Coordinator, and Chief of Staff to the Vice President of Student Services.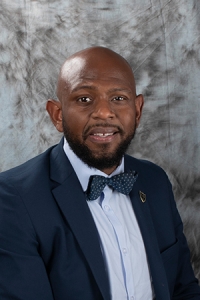 "Dean Colbert brings a wealth of knowledge and practice to DCC, with experience in the areas of grant writing, program design for first-generation students, athletics, recruitment, supervision, staffing, student retention, completion, leadership in diversity, professional development, and Student Affairs administration," said Dr. Cornelius Johnson, Vice President of Academic Affairs and Student Services.
Dean Colbert holds a Bachelor's degree in Business Administration from Radford University and a Master's degree in Higher Education with a concentration in Higher Education Administration from Walden University. Colbert is completing a doctoral program that specializes in Community College Leadership at Morgan State University. His dissertation research is focused on developmental mathematics and black male athlete success.
"As a first-generation student, I take great pride in working to support diverse populations of students," said Colbert. "I'm thrilled to bring my unique experiences in programs like YearUP, TRiO, and other student focused initiatives to Danville Community College. I believe my expertise will lend itself to my success in the role of Dean."
A North Carolina native, Colbert is excited to join the Danville community and learn more about the many exciting opportunities for professional and recreational engagement. 
"I was delighted to explore the area during my interview and learn about what Danville has to offer," said Colbert. "I'm looking forward to the close-knit feel of the community and forging partnerships to support students, staff, and faculty". 
Geoffrey Colbert began his role as Dean of Student Services on September 27.
Danville Community College is a two-year institution of higher education under the state-wide Virginia Community College System. DCC's service area includes the City of Danville, Pittsylvania County, and Halifax County. For more information about the College's nearly 100 programs of study, visit www.danville.edu.
Add To Any Selector
Share
Facebook
Twitter
Contacts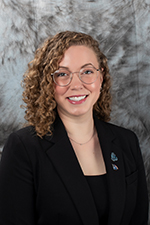 Faith O'Neil
Director of Public Relations & Marketing
Freedom of Information Act (FOIA) Officer