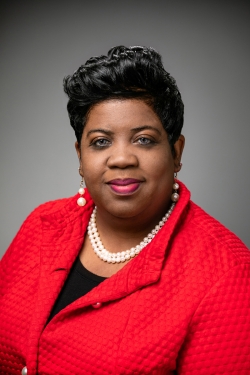 By Dr. Jacqueline Gill Powell
President, Danville Community College
If you lost your job to COVID-19, your local community college has you covered. Thanks to the newly announced Re-Employing Virginians (REV) grants, you could attend a short-term training program, or take an entire semester of classes, at Danville Community College without having to pay tuition and fees.
You must act quickly though. To claim your grant, you must enroll before the close of business on Monday, December 14, 2020. 
Hundreds of members of our community have already reached out to inquire about these grants, and we expect to hear from hundreds more.
More than 1.1 million Virginians have filed for unemployment benefits since the pandemic began. Sadly, we know that many of the restaurant, retail, and hospitality jobs that have been lost are simply not coming back. 
Experts say our economy will not fully recover until 2023 at the earliest. That is much too long to wait for most members of our community, especially those who are supporting a family.
Governor Ralph Northam announced the REV grants just a few weeks ago. The $30 million he set aside to create the grants comes from Virginia's share of the federal CARES Act – money that was allocated to help people who lost their jobs due to the COVID-19 pandemic.
That is exactly what the REV grants do. With each grant worth up to $3,000, it covers the cost of tuition and fees for a short-term training program, or up to a semester of community college classes, in  programs that lead to good-paying careers in high-demand fields. Eligible program areas of study include Early Childhood Education, Healthcare, Information Technology, Manufacturing, Public Safety, and Skilled Trades.
To qualify for a REV grant you must be a resident of Virginia; have received unemployment benefits on or after August 1 – even if your benefits began before August; or you lost a full-time job due to COVID-19 and you currently earn less than $15 per hour working part-time.
Advisors, coaches, and counselors stand ready to help determine if you qualify for a REV grant. Please reach out to us even if you are uncertain if you are eligible for a REV grant. We offer other forms of financial assistance that could help you access these programs at little, or no, out-of-pocket costs. You can contact us directly by visiting www.danville.edu/rev and filling out the interest form. 
The REV grant-eligible programs we offer lead to stackable industry credentials. Those credentials can help you in at least two ways. 
First, earning the credential demonstrates to businesses in high-demand fields that you have acquired the skills and knowledge necessary to begin a career, making you much more likely to be hired. Secondly, you can build upon that by earning additional credentials, which would help you advance in your career. 
This flexible approach means you will not have to choose between going to work and going to school. You can do both.
The December 14 deadline to enroll is not flexible, however. Whether you are considering a short-term program that begins before year's end, or one that is offered during our spring 2021 semester, we urge you to apply today.
Add To Any Selector
Share
Facebook
Twitter
Contacts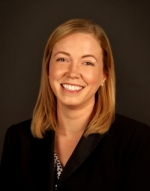 Faith O'Neil
Director of Public Relations & Marketing
Freedom of Information Act (FOIA) Officer