One hundred and ninety-three Danville, Pittsylvania County, and Halifax County residents were recently named to the Danville Community College President's Honors List for the Fall 2021 semester. To be eligible, a student must be enrolled for six or more credit hours in the fall semester, have a cumulative grade point average (GPA) of at least 3.0, have a semester GPA of 3.75 or higher, and have completed a minimum of 24 semester hours at the college.
Students from the City of Danville
Chloe Adkins
Ian Blair
Max Brande
Rodney Brandon
Jackson Byrnes
Austin Canavan
Devin Catton
Tkai Chaney
Asiah Clark
Tameka Coles
Ingrid Diaz
Ethan Edwards
Jason Elliott
Stephanie Escobedo
Brianna Faison
Tara Ferris
Keturah Fitzgerald
Allen Ford Jr.
Alex Gasper
Megan Gee
Tonya Gunter
Tamon Hairston
Patrick Haney
Zachary Hangelia
LaKeisha Harden
Nestassia Harden
Johnny Hayes
Melissa Haynes
Jose Hernandez
Walter High
Caitlyn Jarrett
Zaire Johnson
Destini Jones
Dylan Kendrick
Mohammad Khan
Dylan Kirk
Joseph Kutlik
Sara Lankford
Samantha Lee
Hunter Lewis
Adrian Lilly
Suzanna Long
Deanna Marcotte
Jakhi Martin
Savannah Mayberry
Takella Mease
Carter Mills
Gage Mills
Zachary Morris
Miles Morrison
Caleb Nelson
Brianna Nester
Abigal Nunley
Joshua Owen
Serious Pinchback
Tatalia Preston
Eric Prunty
Kitzya Ramirez
Beverly Riggs
Michael Riggs
Rachel Royster
Maryjane Shipman
Gary Simmers
Brian Smoot II
Kathryn Stowe
Kaelan Terry
Sasha Thomas
Stone Thurman
Kaitlyn Tipton
Urenna Ukuku
Antony Useche
Davontae Walton
Rachel Warren
Kelsey Whitlock
Jordan Whitt
Jeremiah Williamson
Kenneth Wood
Jaten Yates
Hunter Yeatts
Students from Pittsylvania County
Cole Andrews
Albert Biagioni III
Carter Boon
Karissa Breeden
Antonio Briones
Shane Brown
Dustin Brumfield
Brandy Callahan
Matthew Carter
Rebecca Carter
Lorie Cody
Daniel Dalton
Isaiah Davis
Caleb Dawson
Sherri Dickens
Amanda Doss
Phillip East
Austin Elliott
Ethan Farthing
Nicholas Flood
Caleb Ford
Grant Gibson
Patrick Gibson II
Christopher Giles
Drake Gunnell
Sally Haley
Elijah Hawkins
Jordan Hawkins
Alexander Hearp
Stephen Hendricks Jr.
Kalei Hundley
McKenzie Jacobs
Gabriel Johnson
Levi Johnson
Landon Jones
Lauren Keatts
Joshua Kittrell
Taliiya Lanier
Eben Leigh
Crystal Manning
Jerrica Martin
Camila McDaniel
Jennifer Miller
Bobby Moran
Elizabeth Motley
Haley Newton
Leilanie Nichols
Joel Oakes
Phillip Owens
Kate-Lynn Parker
Tevin Perkins
Justin Pine
Bretley Quintero
Kayla Reamey
Quentin Reid
Ethan Reynolds
Matthew Rivero
Kaelyn Roach
Christopher Robbins
Rachel Rohlfsen
Richard Rust Jr.
Stephanie Schulerud
Walter Sease
Dylan Seay
Pranav Shah
Sarah Smith
Enming Song
Leah Thompson
Marisa Tolley
Andrew Towler
Christopher Van Norden II
Tabitha Vaughan
Austin Vicks
Katelyn Waltz
Parker White
Eric Wilkinson
Jacqueline Willis
Kristopher Willis
Emily Wilson
Kayla Wise
Emily Worsham
Jason Yeatts
Students from Halifax County
Kyle Arendall
Jeremy Beadles
Dalton Blanks
Angela Coleman
Samuel Dunavant IV
Malory Fisher
Luke Fitts
Jacob Hodges
Joshua Keeton
Alette Kegerreis
Tammy Ligon
Chanze McDowell
Jared Mckinney
Dylan Newton
Zachary Owen
Taylor Satterfield
Ryan Sheedy
Rodney Traynham
Students from other areas
Aaron Angell
Loudon Bendall
Dylan Blackstock
Denyse Claude-Herzberg
Paden Coghill
Dorothea Davis
Jonathan Gauldin
John Hardy
Morgan Harris
Kaitlin Holcombe
Gavin Jordan
Noah Mills
Shannon Stowe
Brooke Triplett
For more information about Danville Community College's nearly 100 programs of study and short-term career training options, visit www.danville.edu or call 434-797-8467.
Add To Any Selector
Share
Facebook
Twitter
Contacts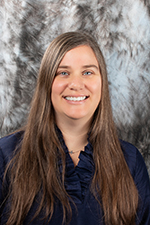 Cathy Pulliam
Interim Dean of Student Services
Director of Enrollment Services
Registrar