One hundred and forty-nine Danville, Pittsylvania County, and Halifax County residents were recently named to the Danville Community College Vice President's Honors List for the Fall 2021 semester. To be eligible, a student must be enrolled for six or more credit hours during the fall semester, have a cumulative grade point average (GPA) of at least 3.0, have a semester GPA of 3.0 to 3.74, and have completed a minimum of 24 semester hours at the college.
Students from the City of Danville
Martina Arrien-Allerding
Alexis Beasley
Cooper Bebeau
Rashekia Bennett
Tristan Blake
Katie Buchinsky
Luke Burris
MilYada Chaney
Betty Clayton
Andrew Coles
Zildjian Crumpton
Terry Daniel
Brandon Day
Mason Dodd
Wendy Ferrell
Kayla Gaites
Stephanie Garcia
Courtney Graham
Jaylon Hairston
Ashanti Harris
Erva Harris
Jaiden Harris
Jennie Hodge
Roger Hubbard
Peyton Hylton
Curtis Inge Jr.
Denazhe' Jackson
Izaak Jeffers Jr.
Lindsey Jennings
Grayson Johnston
Tessa Kaesmeyer
Shib Kafle
Deonne King
Camron Martin
Morgan McDowell
Jazmin Medrano Barajas
Blake Melton
Monique Miller
Thomas Moore
Aubree Murray
Makayla Pinkney
Kaley Purdy
Elijah Reed
Alexandra Richardson
Taliyah Rodgers
Joshua Shelton
Doris Smith
Joshua Smith
Taisiana Smith
Sharonda Swanson
Kennedy Thacker
Jamari Torian
Victor Tucker
Isabele Turner
Michael Walthall
Tiffany Wilson
Hannah Wyatt
Students from Pittsylvania County
Evan Adkins
Anna Ballenger
Jack Barnett
Jonathon Beck
Colin Bennett
Erin Blevins
Kylee Brower
Jennifer Bryant
Sydney Burton
Kelly Campbell
Kennedy Cassell
Janella Davis
Kaitlyn Davis
Anthony Dix
Hunter Dodson
Tiffany Duncan
Leah Easley
Kristina Gatewood
David Golden III
Tonie Hanks
Hunter Harris
Charles Hearp
Braxton High
Heather Howard
Henry Hurt
John Hurt
Mohammad Khan
Lauren King
Sierra Knick
Laura Lewis
Sarah Martin
Sydney McBride
Alice Merricks
Jacob Miller
Malinda Millner
Kendall Moore
Ashleigh Morris
Mikayla Morris
Alexis Morrisette
Gabrielle Moser
Emma Myers
Heidi Myers
Monserrat Navarro-Villafuentes
Kaitlin Oldham
Carrington Payne
Virginia Perkinson
Megan Philpott
Grayson Powell
Blaine Reynolds
Colby Ringstaff
Kaden Robinson
Madelyn Ross
Kuper Simmons
Cody Smith
Gabriel Snead
Sarah Snead
Jacob Tosh
Jason Towler
Alayna Vickers
Blake Whaley
Luke White
Haylee Woods
Courtney Yarbrough
Ethan Yeaman
Colin Zurawski
Students from Halifax County
Lindsay Dibble
Abby Jenee Dunn
Bridget Featherston
Shelby Kadle
Hannah Parker
Kerrie Reaves
Norma Walker
Grace Whitlow
Ayanna Williams
Students from other areas
Ashley Barbour
Samuel Clemons
Jacob Cornett
Gregg Corns
William Daniel
Schiann Ferguson
Jamia Fonseca
Mekkayla Hairston
Mya Houston
Matthew Hylton
Jacob Lindsey
De'Ja McCain
Varun Patel
Gloria Ramirez
Guadalupe Santiago
John Spencer
Devenia Thorpe
Justin Woodward
For more information about Danville Community College's nearly 100 programs of study and short-term career training options, visit www.danville.edu or call 434-797-8467.
Add To Any Selector
Share
Facebook
Twitter
Contacts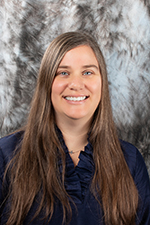 Cathy Pulliam
Interim Dean of Student Services
Director of Enrollment Services
Registrar