About
The TARE, CAPE & SCALE UP 2 programs are designed to help eligible students by eliminating barriers to education. The program provides paid incentives for completing milestones within their field of study and earning workforce credentials. Supportive services are also available for eligible students. The programs covers all expenses and necessities for the student to successfully complete their program of study. 
Program Offers
National Career Readiness Certification
Supportative Services
Resume and Career Search Assistance
Incentives for completing milestones within your field of study
Incentive for gaining employment after completion of a DCC program.
Eligibility
Have a child that is 19 years of age or younger.  You do not have to have custody of the child but must be able to show proof the child is yours through a birth certificate or other means.
Current or Former TANF, VIEW/VIEW EXEMPT, SNAP recipient
Resident of City of Danville, Halifax or Pittsylvania Counties
Family income at or below 200% of Federal Poverty Level  (Click here to calculate)
Want to Learn More?

If you are interested in applying for TARE, CAPE, and SCALE -UP Program, or you want to learn more about how this program can help you achieve your educational/career goals, please fill out the form below and our office will contact you.

 

How Does the Program Work?

If a student is eligible for TARE/CAPE/SCALE-UP 2, then our office will conduct a brief in-take session.  During this meeting the student will:

Take 2 career assessments that will help the students learn about their interest and potential careers that line up with their interest.
Fill out all required paperwork to enroll in the TARE programs
Learn about the many incentive programs that the student will qualify for within the TARE programs.  
Learn about the mandatory 3 week preparation training that is required of all TARE participants.  This required training includes:  TABE Testing (to identify any potential academic weaknesses the student may have), Interpersonal Skills, Family Nutrition, National Career Readiness Testing, Community Resources, and Interview Preparation.  If any potential academic weaknesses are found, tutoring is offered.
 After the mandatory 3 week training, the student is then enrolled in a short term career certificate program.  

 

 
Contacts
Paul Farrar
Program Manager/Director TARE, CAPE, SCALE-UP Programs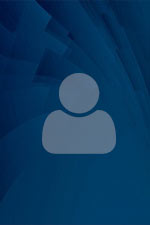 Michele Cole
TARE Programs Coordinator: TARE/SCALE UP/CAPE
Barry Mayo
Recruiter: TARE, CAPE, & SCALE-UP