Helping Hands Child Development Center (HHCDC)

Helping Hands Child Development Center is a licensed child care center located on the Danville Community College Campus that is open to the public and serves children ages 1 month to 12 years old.

We strive to give parents peace of mind by providing a safe, loving and educational environment for your child while you work or attend school. The center has 4 classrooms:
•    Nursery (1 month -16 months)
•    Toddlers (16-Months – 2 years)
•    Two's (2-3 years)
•    Pre-K (3-5 years old (must be potty trained))
Helping Hands Child Development Center is a Subsidy provider.
Helping Hands Child Development Center's Purpose

The child development center associates will be focused and committed to creating a warm, friendly and safe environment for every child. Helping Hands management will work diligently to ensure each child is respected, nurtured, protected from harm and guided towards social, emotional, physical, cognitive and academic development.


Helping Hands management and staff are focused on providing quality care which includes parental involvement with an open-door policy, and serve as a laboratory setting for the training of early childhood professionals and we work closely with the Early Childhood Education Program at DCC.

How to Enroll Your Child at HHCDC


If you are interested in enrolling your child at Helping Hands Child Development Center, please stop by, call 1-434-793-0040 or 1-434-429-2716, or email child.care@danville.edu.

Child Care Assistance Grant for DCC Students

Those who are enrolled as traditional students at Danville Community College are eligible to apply for the Child Care Assistance Grant. The grant is from the DCC Educational Foundation and offers up to 40% off the weekly rate. Students can also apply for child care assistance with their local Department of Social Services to help pay for childcare. These are two amazing opportunities to help students afford child care and pursue their education at Danville Community College.
Contacts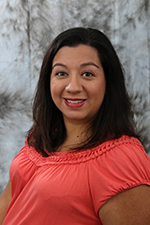 Jessica Testerman
Owner/Program Director