January 19, 2021
2:00 PM - 3:00 PM
You're invited to attend the upcoming informational session where you can learn more about financial wellness and the benefits of BB&T@Work including Financial Foundations, an engaging way to learn and take control of your financial future.
At this session, you can also schedule a one-on-one consultation with a BB&T personal banker, covering everything from everyday banking to loan, investments, insurance and more.
Take advantage of this student benefit – it can change the course of your financial future!
Click the link below to register:
Add To Any Selector
Share
Facebook
Twitter
Contacts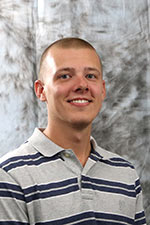 Kevin Gatewood
Student Activities Coordinator