Danville Community College,in partnership with Dan River Region Entrepreneur Ecosystem, Longwood Small Business Development Center, River District Association, Averett University, Danville/Pittsylvania County Chamber of Commerce, and The Launch Place, is seeking students from Danville Community College, Pittsylvania County Schools, Danville Public Schools, and Caswell Public Schools, and members of the community to participate in its annual 'Idea Fair' being held virtually on November 16, 2021.

The Idea Fair is conducted each year on 'National Entrepreneur's Day', an annual observance occurring on the third Tuesday of November, which honors people who have built an empire from absolutely nothing.

The 'Idea Fair', meant to ignite the innovation and creativity in students, seeks to address disparities, such as the lack of intentional entrepreneurial programming for women and people of color, an underdeveloped pipeline for youth entrepreneurship, and a lack of support for entrepreneurs facing isolation.  
Registration

Click here to register online, or here to access a printable registration form.

Judging Criteria

Projects will be judged by a panel of volunteers from local high schools, universities and businesses on the following criteria:

originality
creativity
project design
presentation
innovation
diversity
economic impact
sustainability
how well the project solves a relevant problem

Award Structure

Winners will be awarded for their submissions:
•    First place prize for a high school senior attending DCC next year $1,000.
•    1st place student $300
•    2nd place student $200
•    3rd place student $100
•    Each other participant $50

 
Contacts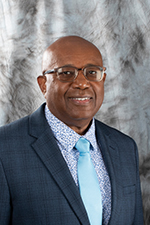 Willie Sherman
Instructor of Business Management