Danville Community College (DCC) distributed funding from the Higher Education Emergency Relief Fund (HEERF II) to eligible students the week of June 28, 2021.
More than $802,000 has been distributed to more than 720 students. Each eligible student received $1,107 from the CRRSSA act to meet any need they may have, from food and housing, to healthcare and transportation. 
"Our students' ability to meet their basic needs is a huge priority for us," said Dr. Muriel Mickles, interim president of Danville Community College. "We are pleased to be able to disperse this aid to our students for the second time since the pandemic began."
The Higher Education Emergency Relief Fund (HEERF II) provided more than $6 billion to higher-education institutions across the United States. These funds were distributed to DCC students as emergency student financial aid. These funds are intended to assist students adversely impacted by events related to the COVID-19 pandemic.
More information about the Higher Education Emergency Relief Fund and a complete list of student eligibility requirements can be found at: danville.edu/heerf-grant-eligible-students
Danville Community College is a two-year institution of higher education under the state-wide Virginia Community College System. DCC's service area includes the City of Danville, Pittsylvania County, and Halifax County. For more information about the college's nearly 100 programs of study, visit www.danville.edu.
Add To Any Selector
Share
Facebook
Twitter
Contacts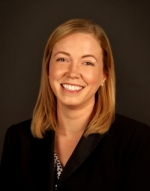 Faith O'Neil
Director of Public Relations & Marketing
Freedom of Information Act (FOIA) Officer