Danville Community College (DCC) announced this week that IKEA Industry has endowed $200,000 in scholarships for DCC students.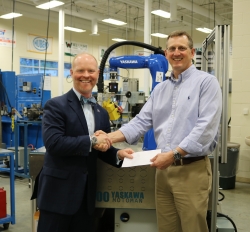 "We wanted to give our former coworkers the opportunity to continue growing and developing, while creating the best preparation for jobs that require higher skills," said IKEA Industry Danville Site Manager Bert Eades. "We also believe this donation will support the local community to continue producing a highly skilled workforce."
The endowment will provide two annual scholarships, which will cover full-time tuition, books, and fees, beginning in the fall 2020 semester.
"This generous donation will primarily benefit displaced former IKEA Industry coworkers, their spouses, and descendants who wish to train in integrated machining, electrical/electronics, maintenance and manufacturing, automation and robotics, or precision machining," said DCC President Jackie Gill Powell. "These scholarships will eliminate barriers to higher education for students who demonstrate financial need and show concern for others."
Scholarship recipients will perform community service at either the Boys and Girls Clubs of the Danville Area, Big Brothers Big Sisters of Danville Area, or the Danville Science Center to make a positive impact on the community.
"DCC has been a partner with IKEA Industry for skilled workforce training for over a decade. The DCC Educational Foundation appreciates IKEA Industry's financial investment in our future students which will allow these students to receive cutting-edge industry and workforce training at DCC for many years to come," said DCC Vice President of Institutional Advancement and Development and DCC Educational Foundation Executive Director Shannon Hair.
The basis of selection for the scholarships will be scholastic achievement, financial need, and good citizenship. In order to receive the scholarship after the first semester, the student must maintain a 3.0 grade point average.
Former IKEA Industry coworkers, their spouses, and descendants are encouraged to apply for the newly created scholarships at danville.edu/DCCEFscholarships.
Danville Community College is a two-year institution of higher education under the statewide Virginia Community College System. DCC's service area includes the City of Danville, Pittsylvania County, and Halifax County. For more information about the college's nearly 100 programs of study, visit www.danville.edu.
Add To Any Selector
Share
Facebook
Twitter
Contacts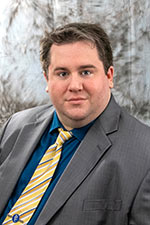 Bobby Allen Roach
Public Relations and Marketing Specialist III