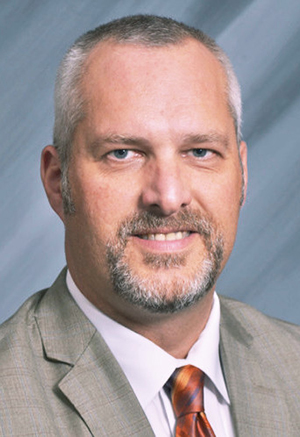 Danville Community College (DCC) welcomed its new nursing program director, James Emerson, DNP, RN, last week. 
Dr. Emerson joins DCC from Guilford Technical Community College where he served as a full-time nursing faculty member. He previously served as academic director at Centra College of Nursing. 
"I was raised in Danville and graduated from Hargrave Military Academy in 1986. Upon graduating, I entered the US Coast Guard and served for eight years on both the coast and Hawaii as a Gunner Mate and Emergency Medical Technician," said Dr. Emerson. "I attended DCC as a student for all prerequisites for the nursing program at Danville Regional Medical Center School of Nursing and graduated in 2005."
Dr. Emerson continued his education at the University Of Virginia School Of Nursing in 2011, obtaining a Master of Science in nursing degree. He went on to earn his Doctor of Nursing Practice from Chamberlain College of Nursing in 2016. Now, Dr. Emerson is excited to return to his hometown to begin a new chapter in his career.
"It feels great to be back home!" said Dr. Emerson. "I was an adjunct instructor at DCC and taught pediatrics when the program began. I taught for several years as a full-time faculty member and, as the new nursing program director, I want to continue building programs and assisting our community partners in filling their open positions for RN's and LPN's," Dr. Emerson continued. "Danville/Pittsylvania County has always been my home and I am invested in the success of the DCC nursing program."
For more information about Danville Community College or the DCC Nursing Program, visit www.danville.edu.
Add To Any Selector
Share
Facebook
Twitter
Contacts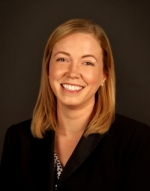 Faith O'Neil
Director of Public Relations & Marketing
Freedom of Information Act (FOIA) Officer