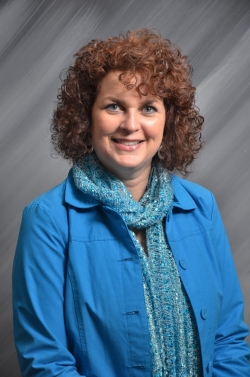 Danville, Va., August 3, 2019 — Danville Community College (DCC) Associate Professor of Nursing Tamra Riddle was recognized this week for recertifying a credential with National Certification Corporation (NCC). A statement from NCC follows.
NCC is pleased to announce that Tamra Richardson Riddle has achieved an NCC national credential as an Inpatient Obstetric Nurse.
The credential is earned by meeting educational and/or practice requirements and taking a rigorous examination that covers the specified specialty areas.
Tamra Richardson Riddle joins the over 100,000 health care professionals that have earned the prestigious NCC credential since 1975. Maintenance of the credential is required every three years and involves a continuing competency assessment and earning continuing education.
NCC congratulates Tamra Richardson Riddle on achieving this professional milestone.
NCC is a not for profit organization that sponsors a national certification program in the obstetric, gynecologic, and neonatal specialties. NCC is accredited by the National Commission for Certifying Agencies.
Please visit www.nccwebsite.org for more information about NCC and NCC credentials.
Danville Community College is a two-year institution of higher education under the state-wide Virginia Community College System. DCC's service area includes the City of Danville, Pittsylvania County, and Halifax County. For more information about the college's more than 100 programs of study, visit www.danville.edu.
Add To Any Selector
Share
Facebook
Twitter