Danville Community College (DCC) announced today two new top-tier rankings for its nursing programs.
Nursing Schools Almanac recently released its 2020 rankings of the best nursing programs in Virginia, with DCC earning the distinctions of number one associate's degree in nursing program and number five licensed practical nursing program.
"These rankings are due to the tremendous skill and hard work of our nursing faculty at DCC," said Arts, Sciences, and Business Division Dean Paul Fox. "Our programs consistently produce highly capable nursing professionals and we take great pride in that contribution to our local, state, and national workforce."
The rankings are published here:
Danville Community College is a two-year institution of higher education under the state-wide Virginia Community College System. DCC's service area includes the City of Danville, Pittsylvania County, and Halifax County. For more information about the college's nearly 100 programs of study, visit www.danville.edu.
Add To Any Selector
Share
Facebook
Twitter
Contacts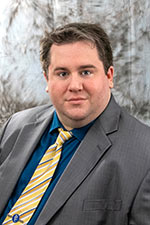 Bobby Allen Roach
Public Relations and Marketing Specialist III