Single Stop, a one-stop shop for meeting the basic needs of families, is partnering with the Virginia Community College System (VCCS) and Danville Community College (DCC) to help students access public benefits without the hassle of applying through each individual public benefit agency. This resource will confidentially screen candidates for public benefits and provide them with specialized staff follow-up.
"We're so thrilled offer this program," said Stephanie Flowers, program specialist for the Student Success Office at DCC. "By connecting qualified individuals to trained Single Stop staff members who can help navigate what can be the otherwise daunting process of applying for public benefits, we alleviate stress and provide a confidential service that supports our students in their most basic needs."
When a student works with Single Stop to apply for public benefits like the Supplemental Nutrition Assistance Program (SNAP), Women, Infants, and Children Nutrition Program (WIC), and Medicaid, there are no language barriers or waiting in line. The Single Stop screening tool determines eligibility for a wide variety of public benefit programs and dedicated Single Stop staff to help applicants navigate the process, as well as assistance with filing tax returns at no cost. 
"Supporting our student population in every way possible is our goal," said Jacqueline Gill Powell, president of Danville Community College. "Any resource that we can provide, whether during the COVID-19 pandemic or otherwise, supports our mission of ensuring our students have all the tools they need to pursue a high-quality education with us." 
For more information about DCC's collaboration with the Single Stop program, email singlestop@danville.edu or visit https://app.singlestop.org/vccs/danvillecc
Danville Community College is a two-year institution of higher education under the state-wide Virginia Community College System. DCC's service area includes the City of Danville, Pittsylvania County, and Halifax County. For more information about the college's nearly 100 programs of study, visit www.danville.edu.
Add To Any Selector
Share
Facebook
Twitter
Contacts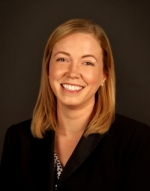 Faith O'Neil
Director of Public Relations & Marketing
Freedom of Information Act (FOIA) Officer