A fresh and exciting take on the New Year Resolution is happening at Danville Community College (DCC), starting on November 2. 
"2021 is coming and we are ready to support the ambitions of our community to make this their greatest year yet," said Jacqueline Gill Powell, Ed.D., president of Danville Community College. "After a long, challenging 2020, we are poised to change lives in southern Virginia with our transfer degree programs, our short-term training programs, and our extensive scholarship and financial aid offerings. We offer every resource a student may need to break down barriers and achieve a new career in the new year." 
Danville Community College is offering a unique opportunity to eligible students who have been adversely impacted by the COVID-19 pandemic to attend certain programs at DCC at no cost through the Re-Employing Virginians (REV) program. A full list of qualifying programs and information on eligibility can be found at Danville.edu/REV. 
"Qualifying students who take advantage of this unique opportunity by enrolling before December 14th will have their tuition completely covered under the REV program," said Gill Powell. "This is a monumental opportunity that will change the lives of individuals who have become unemployed due to COVID-19." 
DCC is the premier choice for higher-education in the City of Danville, Pittsylvania, and Halifax Counties. Tuition rates are drastically lower than public 4-year universities in Virginia, and program offerings range from welding and precision machining, to nursing and business. 
"Affordability, access, and educational excellence go hand in hand at DCC," said Gill Powell. "Our plan is to serve our community in ways that will assist students in achieving their goals in the new year. We are here to help, support, and provide opportunities for our students. New Year, New Career, No Fear!"
Individuals who are interested in enrolling at DCC for the Spring 2021 semester should visit danville.edu/nextsteps and fill out the interest form.
Add To Any Selector
Share
Facebook
Twitter
Contacts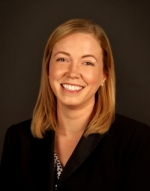 Faith O'Neil
Director of Public Relations & Marketing
Freedom of Information Act (FOIA) Officer