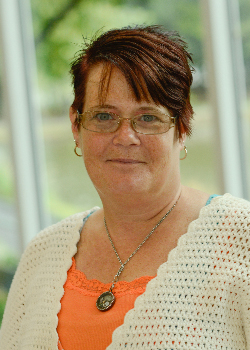 Danville Community College (DCC) announced this week the appointment of one of its early childhood education students, Pamela Bucchi, as a 2019-2020 Davenport Fellow.
The Virginia Foundation for Community College Education (VFCCE) welcomed the 2019-2020 Class of VFCCE Fellows at the organization headquarters on September 12 to launch an academic year with a mission of service and success.
Pamela Bucchi is a lead teacher at a childcare center and currently works with children between two and eight-years old. She has already worked to earn her associate degree in medical assisting, and has returned to college to complete her degree in early childhood education at DCC. She volunteers in the Danville community through organizations like God's Pit Crew and God's Storehouse. Bucchi plans to strengthen her career skills and become assistant director of a preschool.
The current cohort of Fellows, now 43-strong, participated in workshops and learning sessions during their recent kickoff celebration. These workshops were designed to bolster their leadership skills, networking opportunities, and community service engagement during their fellowship and beyond. The students were also encouraged to connect with their colleagues during cultural outings and special events that included a tour of Richmond and a dinner at the city's landmark Tobacco Company Restaurant.
The 2019-2020 Class of Davenport Fellows are part of a program established in 2011 to help promising second-year students at Virginia's Community Colleges pursue academic and career success while strengthening their leadership skills on campus and in the community. Through generous financial support and customized training, Fellows are prepared to excel in a diverse and global society.
This Fellows program is made possible by the generosity of Ben and Betty Davenport through the Davenport Investment for Early Childhood Development in partnership with the Virginia Foundation for Community College Education.
Danville Community College is a two-year institution of higher education under the state-wide Virginia Community College System. DCC's service area includes the City of Danville, Pittsylvania County, and Halifax County. For more information about the college's nearly 100 programs of study, visit www.danville.edu.
Add To Any Selector
Share
Facebook
Twitter
Contacts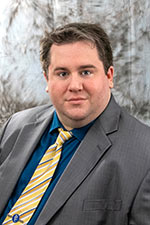 Bobby Allen Roach
Acting Director of Public Relations & Marketing; Freedom of Information Act (FOIA) Officer