Danville, Va., May 8, 2019 — Danville Community College (DCC) personnel were recognized on Wednesday, May 8, for their years of service during the college's annual service awards luncheon.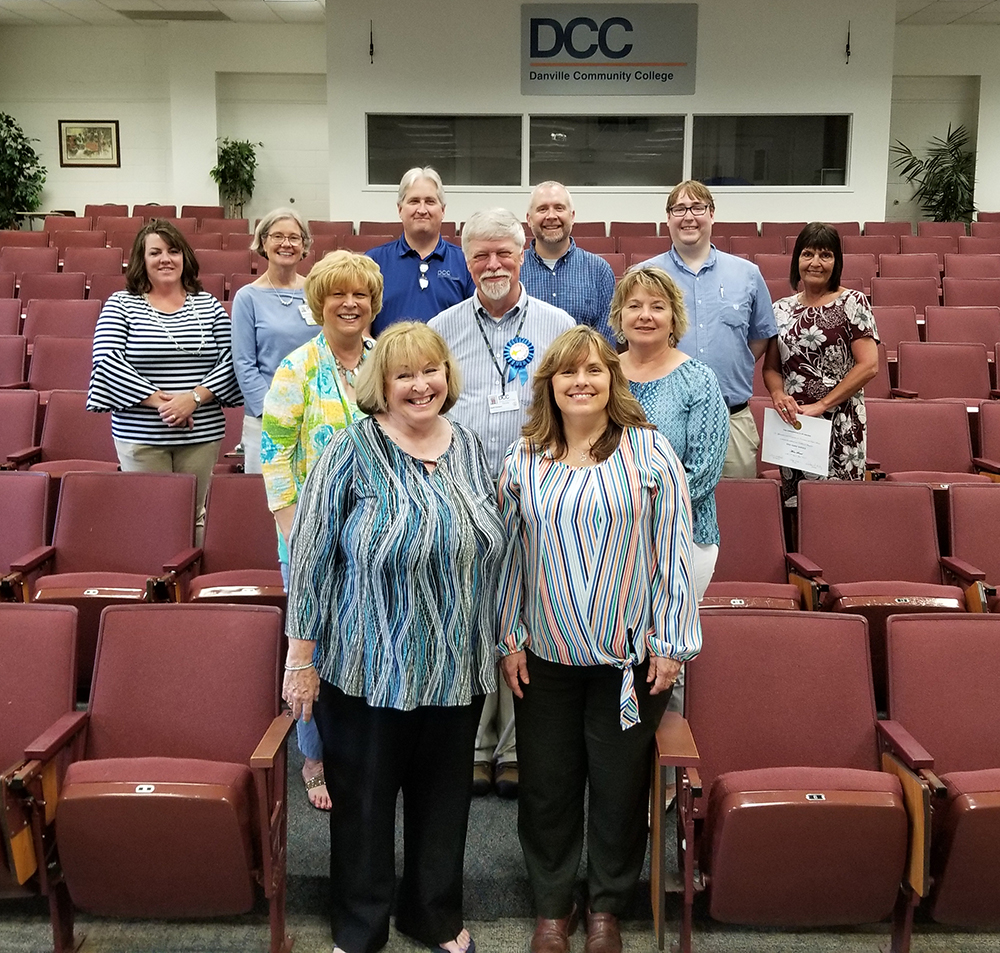 Executive Assistant to the President Connie Wann reached her 40-year service milestone in 2019, followed by Assistant to the Vice President of Academic and Student Services Nancy Combs with 30 combined years of service to the Commonwealth of Virginia. Celebrating 15 years at the college were Beth Astin, Dee Drinkard, Lynn Turner, and Ruth Whitt. Recognized for five years of service were Pam Cornell, Deborah Henderson, Matthew Nidiffer, Mark Rutledge, Robert Todd Sanders, and Mona Snead.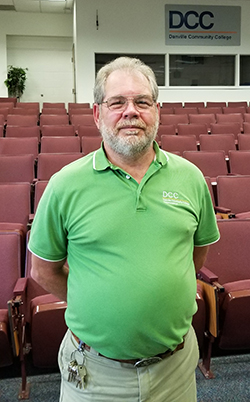 Prior to the luncheon, the college's 2019 retirees were recognized: Library Specialist Beth Astin, who retired in April, and Building & Grounds Supervisor Earl Conner, who will retire later this year. Both Astin and Conner each have 15 years of service to the college.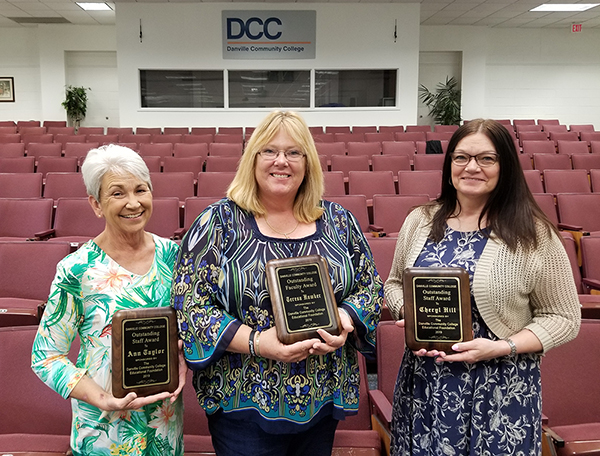 Sponsored by the Danville Community College Educational Foundation (DCCEF), the 2019 DCC Outstanding Faculty Award and 2019 DCC Outstanding Classified Staff Award were also presented during the final faculty meeting of the semester. Assistant Professor of Electrical/Electronics Teresa Hawker was named outstanding faculty member of the year and, in a break with tradition, two recipients were named for the outstanding staff award: DCCEF Administrative and Office Specialist Cheryl Hill and DCC Human Resource Analyst Ann Taylor.
Danville Community College is a two-year institution of higher education under the state-wide Virginia Community College System. DCC's service area includes the City of Danville, Pittsylvania County, and Halifax County. For more information about the college's more than 100 programs of study, visit www.danville.edu.
Add To Any Selector
Share
Facebook
Twitter