College students who want to return to a traditional, in-person learning environment are taking advantage of Danville Community College (DCC) and the low-cost, high-quality education that can be found close to home. 
"Fall 2021 registration is in full swing," said Dr. Muriel Mickles, interim president of DCC. "As we ease back into normalcy, students who may not be ready to return to a large campus are joining us to knock out their general education requirements at a fraction of the cost of a four-year institution."
Many students who are returning to DCC are doing so with no out-of-pocket cost. The College offers a comprehensive financial support system that is comprised of federal financial aid, scholarships, and state-funding programs, such as the ReEmploying Virginians (REV) and G3 initiatives. 
"There are so many unprecedented opportunities for students to attend DCC, whether as a transfer student, or as a student interested in a technical or workforce program, with no out-of-pocket cost," Dr. Mickles said. "Being able to attend college for free is a dream for many, and we are here to make that dream a reality."
DCC is also offering incentives for early registration and tuition payment. Students who register for classes and pay their tuition, or complete a FAFSA with a Financial Aid Package showing on their DCC account by July 26, will be entered to win one of three prizes provided by the DCC Educational Foundation.
"Our colleagues at the Educational Foundation will be giving away gift cards to our campus bookstore at values of $500, $250, and $125 to three lucky students who meet our Early Bird Deadline of July 26," explained Dr. Mickles. "We hope these incentives will encourage students to register and pay early to ensure they are able to secure a spot in the classes they need."
Students who return in-person in the fall will have a variety of extra-curricular activities available to enjoy, as well.
"We are working with student activities and our many clubs and organizations to ensure that Fall 2021 is our best semester yet," said Dr. Mickles. "We are incredibly excited to invite students back to campus and into our family."
Students who prefer online learning opportunities for increased flexibility will continue to have a wide-array of choices at DCC.
"We offer a comprehensive package of course modalities to our students," Dr. Mickles said. "We understand that adult learners need every chance to be successful while they are working and caring for their families," she continued. "Whether in-person, online, or somewhere between with one of our hybrid or flex courses, we have something for every schedule, and every learner."
For more information about Danville Community College, or to register for fall classes, call 434-797-8493 or visit www.danville.edu/nextsteps and fill out our interest form. 
Add To Any Selector
Share
Facebook
Twitter
Contacts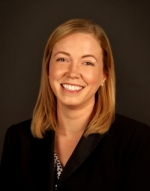 Faith O'Neil
Director of Public Relations & Marketing
Freedom of Information Act (FOIA) Officer