One hundred and ninety-two Danville, Pittsylvania County, and Halifax County residents were recently named to the Danville Community College President's Honors List for the Fall 2019 semester. To be eligible, a student must be enrolled for six or more credit hours in the fall semester, have a cumulative grade point average (GPA) of at least 3.0, have a semester GPA of 3.75 or higher, and have completed a minimum of 24 semester hours at the college.
Students from the City of Danville
Angel Abelino
Ashleigh Ailport
Alexis Anderson
Allison Bailey
Sandro Bianchi
Summer Brooks
Adam Carpenter
Kennedy Cassell
Devin Catton
Maribel Cisneros Quintero
Rodrigo Cisneros-Morales
Jasmine Crews
Margaret Crosby
James Davis
Jordan Davis
Ethan Edwards
Jacob Edwards
Nyjal Ehirim
Destiny Fore
Savanna Freeman
Najaf Gill
George Goodson
Noah Haley
Alison Hall
Junette Hall
Walter High
Jennie Hodge
Jasmine Holdness
Garrison Hollie
Adam Hughes
Evan Johnson
Mohammad Khan
Joseph Kutlik
Keyshawn Lanier
Camryn Lewis
Nicole Linder
Chrisha Llana
Amanda Lollis
Jeremy Lovelace
Anam Maqsood
Justin Martin
Caleb Mitchell
Joshua Owen
Amber Pruitt
Katherine Quintana
Xavier Rodgers
Jennifer Sams
Xzavia Scales
Adam Searcy
Jeremiah Slaughter
Graydon Smith
Brittany Snead
Melody Stoffel
Evan Talbott
Anthony Turner
Ethan Via
Keisha Walters
Christopher White
Perry White
Tyler Wietfeldt
Malissa Wilkins
Raven Williams
Joy Winfield
Kenneth Wood
Jonathan Woodson
Nathaniel Yeatts
Students from Pittsylvania County
Taylor Aaron
Abigail Alderson
Jasmine Altamirano
Arianna Bailess
Noah Barker
Frank Beach
Colin Bennett
Megan Bowles
Tiffany Bradley
Angel Brown
Robert Budd
Brittany Butcher
Michael Dabbs
Cristen Deer
Marcel Dix
Faith Doss
McKenzie Durham
Phillip East
Anna Ewing
Michelle Frazier
Betsabe Galindo
McKenzie Goad
Larry Gravett Jr.
Jonathan Hankins
Ashley Harris
Whitney Hawker
Chase Hawkins
John Henderson III
Julia Hill
Clement Hurt
Christopher Irvin
Lauren Keatts
Jane Kendrick
Brendan Lahti
Abigail Lawrence
Mason Lightfoot
Matthew Long
Bradley Lumpkin
Justin Manning
Dylan Martin
Ebony McCray
Kelly McKinney
Travis McKinney
Serenity Mieczkowski
John Mocco
Tony Neal III
Tyler Nibblett
Dakota Nuckols
Trent Oswald
Jacob Overstreet
Jesse Owen
Kimberly Phelps
Chad Pickeral
Jordan Powell
Jordan Puckett
Amy Ragsdale
Brantley Riddle
Shelayne Riddle
Chloe Rivera
Nicholas Roach
Stephanie Roberts
David Robertson
Hunter Scarce
Chase Smith
John Smith II
Victoria Smith
Robert Stallard II
Bethany Strickland
Amanda Talbott
Kyrstin Tate
Ryan Thanasi
John Thomas III
Ann Toon
Cody Towler
Emily Towler
Caleb Van Ness
Cody Vaughn
Jacob Ward
Jahna Waters
sean watson
Melinda Williams
Taylor Wilson
Tristan Woodard
Alexandria Woods
Gina Workman
Richard Workman
Kayla Wyatt
Mary Wyatt
Sherry Young
Students from Halifax County
Harrison Booth
Shanya Boyd
A'nya Brandon
William Briscoe
Caleb Brown
John Conner
Joshua Dawson
Dorian Elliott
Lydia Ferguson
Danielle Ford
James Francis
Ellie Hall
Frida Hernandez
Nevaeh Hodges
Sabrina Hunter
Cayla Keen
Abigail Lammerts
Jason Lewis
Vincent Logan Jr.
Kaitlynn Love
Claudia Marable
Kalista Meadows
Madison Murray
Raegan Ridgeway
Tyler Tharpe
Victoria Thomas
Samuel Westbrooks
Peyton Wickemeyer
Christian Worley
Students from other areas
Joseph Boyatt
Joshua Campbell
Robert Layne
Desmond Prillaman
Madison Qualls
Cameron Shelton
Colton Stone
Adam Wilson
For more information about Danville Community College's nearly 100 programs of study and short-term career training options, visit www.danville.edu or call 434-797-8467.
Add To Any Selector
Share
Facebook
Twitter
Contacts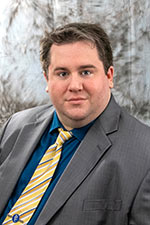 Bobby Allen Roach
Acting Director of Public Relations & Marketing; Freedom of Information Act (FOIA) Officer