Two hundred and two Danville, Pittsylvania County, and Halifax County residents were recently named to the Danville Community College President's Honors List for the Fall 2020 semester. To be eligible, a student must be enrolled for six or more credit hours in the fall semester, have a cumulative grade point average (GPA) of at least 3.0, have a semester GPA of 3.75 or higher, and have completed a minimum of 24 semester hours at the college.
Students from the City of Danville
Noah Adams
Alexis Anderson
Summer Brooks
Emily Butts
Catherine Carter
Ethan Casteel
Devin Catton
Michael Coleman
Zildjian Crumpton
James Davis
Penny Davis
Julio Diaz Cabrales
Hannah Dow
Ethan Edwards
Jacob Edwards
Nyjal Ehirim
Jason Elliott
Tara Ferris
Donald Fitzgerald
Ethan Goldean
Jacob Gregory
Meyoncee Gregory
Tonya Gunter
Nathan Haley
Noah Haley
Sarah Hall
Andrew Hammell
Ashanti Harris
Jennie Hodge
Evan Johnson
Shib Kafle
Julia Kent
Mohammad Khan
Joseph Kutlik
Keyshawn Lanier
Hunter Lewis
Michael Mann
Cameron Marshall
Drew Marshall
Kaylea Meadows
Caleb Mitchell
Ayana Moorefield
Taylor Moorman
Mason Morrison
Miles Morrison
MaKenize Myers
Joshua Neal
Kailey Neal
Brianna Nester
Abigal Nunley
Gabriella Nunley
Joshua Owen
Jordan Parsons
Alexandra Preston
Brianna Price
Logan Pritchett
Michael Riggs
Alyssa Scearce
Adam Searcy
Rebecca Shadrick
Gary Simmers
Jeremiah Slaughter
Brittany Snead
Kelly Soyars
Kinsley Stevens
Emily Stookey
Sharonda Swanson
Caroline Turner
Luke Vest
Kacie Whitley
Christopher Willard
Jeremiah Williamson
Kendall Wright
Students from Pittsylvania County
Joshua Adkins
Madison Aherron
Andrea Altamirano
Jasmine Altamirano
Matthew Arnold
Tucker Bailess
Evelyn Balderrama
Jonathon Beck
Xander Birchfield
Dustin Brumfield
Anna Burton
Brandy Callahan
Ethan Campbell
Jacob Chattin
Miranda Cochran
Jessica Colvin
Tina Compton
Kaylee Cook
Denise Cox
Derek Dallas
Benjamin Dalton
Bessie Davis
Kaitlyn Davis
Bobbie Dillion
Cameron Eanes
Austin Elliott
Ana Emond
Patrick Gibson II
Abigail Giles
George Goodson
Kenyon Gregory
Kelsey Guill
Drake Gunnell
Jonathan Hall
Jack Hammock
Jonathan Hankins
Beverly Hayes
Megan Holland
Angela Hudgins
Jeremy Hughes
Ezra Johnson
Brianna Kirks
Joshua Kittrell
Patrick Kraft
Angel Lewis
Mason Lightfoot
Sydney Mahoney
Crystal Manning
Justin Manning
Faith Marilla
Christopher Martin
Hannah Martin
Jacob Martin
Shelby Martin
Travis McKinney
Riley Mills
Cameron Minter
Bobby Moran
Haley Newton
Dakota Nuckols
Joel Oakes
Trent Oswald
Phillip Owens
Joseph Patterson
Aryssa Paxton
Carrington Payne
Cody Payne
Kimberly Phelps
Jonathan Pope
Grace Powell
Bretley Quintero
Armone Redd
Ethan Reynolds
Chloe Rivera
Kaelyn Roach
Latia Royal
Madison Sanchez
Jordan Saunders
Cassidy Scarce
Angela Shelton
Julia Shelton
John Sheridan
John Smith II
Lauren Smith
Sarah Smith
Jennifer Spicer
Aleise Thornton
Igrid Tiznado
Andrew Towler
Jacksun Trammell
Joseph Tramontano
Kristina Trivett
Christian Tucker
Olivia Underwood
Austin Vicks
Colton Walker
Madison Walton
Tabitha Warfe
Sean Watson
Joshua White
Eric Wilkinson
Kristopher Willis
Mary Wyatt
Students from Halifax County
Anna Aylor
Richard Blanks
Caleb Brown
Samuel Clark
Emily Ebalo
Kera Ford
Laura Lewis
Erin Pulliam
Kerrie Reaves
Ryan Sheedy
Temple Smith
Sydney Wallace
Students from other areas
Michael Brown
Shenequa Felder
Jonathan Gauldin
Michael Groom
Markia Hamlin
Kaitlin Melnick
Noah Mills
Bryce Nuckols
Ryan Owen
Sara Stephens
Shanelle Whitten
Yolanda Williams
Adam Wilson
Caroline Woods
For more information about Danville Community College's nearly 100 programs of study and short-term career training options, visit www.danville.edu or call 434-797-8467.
Add To Any Selector
Share
Facebook
Twitter
Contacts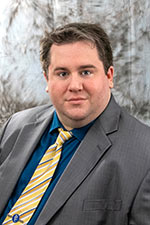 Bobby Allen Roach
Public Relations and Marketing Specialist III