Eighty-seven Danville, Pittsylvania County, and Halifax County residents were recently named to the Danville Community College President's Honors List for the Summer 2021 semester. To be eligible, a student must be enrolled for six or more credit hours in the summer semester, have a cumulative grade point average (GPA) of at least 3.0, have a semester GPA of 3.75 or higher, and have completed a minimum of 24 semester hours at the College.
Students from the City of Danville
Chloe Adkins
Mckenzie Benavente
Rabin Chatman
Spencer Chattin
Tameka Coles
Ethan Edwards
Tara Ferris
Kayla Gaites
Alex Gasper
Tonya Gunter
Nestassia Harden
Morgan Harris
Melissa Haynes
Brandon Jones
Shib Kafle
Hunter Lewis
Adrian Lilly
Jacob Mason
Monique Miller
Carter Mills
Zachary Morris
Miles Morrison
Makayla Pinkney
Rachel Royster
Gary Simmers
Jeremiah Slaughter
Taisiana Smith
Kaitlyn Tipton
Jamari Torian
Caroline Turner
Vernon Ward
Rachel Warren
Jeremiah Williamson
Tiffany Wilson
Students from Pittsylvania County
Evan Adkins
Ryan Bartley
Jonathon Beck
Albert Biagioni III
Antonio Briones
Daniel Dalton
Caleb Dawson
Matthew Dix
Amanda Doss
Phillip East
Nicholas Flood
Patrick Gibson II
David Golden III
Madisyn Grogan
Sally Haley
Joseph Hammell
Mallory Harvey
Madyson Jordan
Mohammad Khan
Brianna Kirks
Joshua Kittrell
Crystal Manning
Alexis Morrisette
Elizabeth Motley
Kaylee Nelson
Aryssa Paxton
Carrington Payne
Kimberly Phelps
Jonathan Pope
Shayleigh Raymond
Ethan Reynolds
Rafet Sams
Leah Thompson
Marisa Tolley
Kristina Trivett
Austin Vicks
Eric Wilkinson
Students from Halifax County
Kyle Arendall
Jeremy Beadles
Samuel Dunavant IV
Shamaal Faulkner
Malory Fisher
Joshua Fredericks
Jared Mckinney
Abigail Newcomb
Taylor Satterfield
Ryan Sheedy
Students from other areas
Aaron Angell
Timber Barker
Dylan Blackstock
Jeffrey Chapman
Amee Murdock
Varun Patel
For more information about Danville Community College's nearly 100 programs of study and short-term career training options, visit www.danville.edu or call 434-797-2222.
Add To Any Selector
Share
Facebook
Twitter
Contacts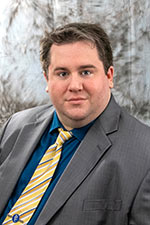 Bobby Allen Roach
Public Relations and Marketing Specialist III