Fifty-nine Danville, Pittsylvania County, and Halifax County residents were recently named to the Danville Community College Vice President's Honors List for the Summer 2021 semester. To be eligible, a student must be enrolled for six or more credit hours during the summer semester, have a cumulative grade point average (GPA) of at least 3.0, have a semester GPA of 3.0 to 3.74, and have completed a minimum of 24 semester hours at the College.
Students from the City of Danville
Jasmine Adkins
Tkai Chaney
Isaiah Davis
James Davis
Ingrid Diaz
Mason Dodd
Brianna Faison
Stephanie Garcia
LaKeisha Harden
Ashanti Harris
Johnny Hayes
Briana Hernandez
Peyton Hylton
Cesar Iraheta
Denazhe' Jackson
Jacanas Keene
Maria Khalid
Camron Martin
Wilson Moore
Kaley Purdy
Heather Roach
Paige Roberts
Emily Sigmon
Shyheim Towles
Students from Pittsylvania County
Cole Andrews
Zechariah Bennett
Karissa Breeden
Kerrigan Cornell
Angela Dillard
Kaitlyn Gravely
Heather Howard
Laura Lewis
Sydney McBride
Jacob Miller
Phillip Owens
Joseph Patterson
Justin Pine
John Sheridan
Cody Smith
Sarah Snead
Jennifer Spicer
Quantez Terry
Allen Toone
Kristopher Willis
Jason Towler
Students from Halifax County
Dalton Blanks
Bridget Featherston
Luke Fitts
Sean Harlow
William Harris
Joshua Keeton
Lance Newton
Zaveyon Woodall
Jay Wynn
Angela Coleman
Students from other areas
Robin Belin
Matthew Hylton
Samantha Lee
Jacob Lindsey
For more information about Danville Community College's nearly 100 programs of study and short-term career training options, visit www.danville.edu or call 434-797-2222.
Add To Any Selector
Share
Facebook
Twitter
Contacts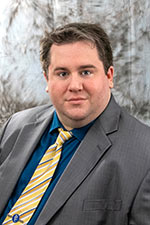 Bobby Allen Roach
Public Relations and Marketing Specialist III