Personal Enrichment courses at DCC are non-credit, educational offerings designed to help individuals expand their knowledge, skills, and interests outside of traditional academic or professional pursuits. These courses are typically open to anyone in the community and are not geared towards earning a degree or certification. Instead, they aim to enhance personal growth, well-being, and overall enrichment.
Personal Enrichment courses cover a wide range of subjects and activities, including arts and crafts, cooking, dance, fitness, music, languages, mindfulness, and various hobbies. They provide an opportunity for individuals to explore new interests, develop new talents, and meet like-minded people in a relaxed and enjoyable learning environment.
Personal Enrichment courses empower individuals to pursue lifelong learning and personal development while fostering a sense of community within the college and the broader neighborhood. Whether it's learning a new language, mastering a culinary technique, or simply having fun trying something new, these courses cater to the diverse interests and aspirations of the local community.
Personal Enrichment Courses:
Concealed Permit Course
Contacts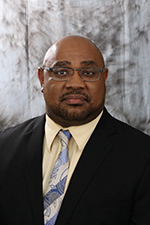 Chadrick Younger
Director of Workforce Services
Paul Burnette
Workforce Success Coach