DCC Alumni Definition
A Danville Community College Alumni is any individual who has successfully completed a credit class other than SDV 100 at Danville Technical Institute or Virginia Polytechnic Institute—Danville Branch or Danville Community College.
Purpose
The Danville Community College Alumni Association has as its purpose the support of personal and professional services and programs for alumni which enhance their abilities to be successful, productive citizens. Danville Community College's alumni initiatives promote alumni and college initiatives for innovation, diversity, excellence, access and success by:
Supporting programs, classes and resources that enhance personal and professional alumni growth
Supporting programs that recognize past and present alumni accomplishments and success in order to reward those who achieve distinction
Planning special alumni activities and programs
Coordinating alumni activities with campus activities and programs
Providing personal testimony to communicate the achievements of Danville Community College and its alumni to the wider community
Supporting the goals of Danville Community College's Educational Foundation
Supporting alumni academic and professional excellence in personal and professional pursuits as well as across campus
Outstanding Alumni Recognition – 2019
The DCC Alumni Association established the annual Outstanding Alumni Recognition program in 2014.  The program honors outstanding alumni from Danville Technical Institute (DTI), Virginia Polytechnic Institute (VPI-Danville Extension) and Danville Community College (DCC).  Honorees exemplify the highest ideals expected of a DTI, VPI-Danville Extension or DCC graduate. 
Members of the 2019 Danville Community College Outstanding Alumni include Brenda Robertson Secord, DTI; John Carey, DCC; Thomas Cannon, VPI-Extension, Grover Elliott, VPI-Extension; Lessie Webb, DTI; Kerry Goode, DCC; and Linda Green, DCC.
Contacts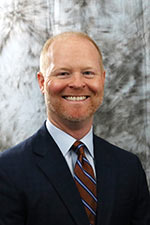 Shannon Hair
Vice President of Institutional Advancement and Development
Executive Director, DCC Educational Foundation