Our Mission
The mission of the Office of Institutional Planning, Effectiveness, and Research is to build capacity for a culture of evidence and continuous improvement. We support DCC's mission and its pursuit of academic and operational excellence through the collection, analysis, and reporting of data which:
informs the strategic planning process
promotes the efficient allocation of resources
engages faculty and staff in the continuous improvement of DCC's programs and services
About the Office
Our office supports enrollment management, assessment, program review, accreditation, academic planning, and institutional strategic planning. We respond to requests for institutional data from state and federal agencies as well as other external organizations. The primary purpose of the Office is to promote institutional effectiveness, productivity, and efficiency.
Data We Provide
Official Enrollment
Graduation Rates
Retention Rates
Persistence Rates
Grade Distribution Reports
Degrees Conferred
Labor Statistics
Faculty and Staff Data
Other Statistical Data

Click here to submit a data request form.
 
What We Do to Build Institutional Capacity
Continual improvement of the avenues used to deliver timely, accurate, and user-friendly information to both its internal and external stakeholders
Research new programs and developments in the field of institutional research
Collaborate with both academic and non-academic divisions to create new reports and procedures to assist in the achievement of the college's mission
Facilitate the Institutional Effectiveness Committee
What We Do to Build Assessment Capacity
Workshops for faculty and staff
Consultations with faculty and staff
Collaborate with the DCC community (administrators, faculty, staff, and students) to establish and implement sustainable, manageable, and significant assessment
Facilitate Assessment Committees
Provide assessment resources such as best practices, guidelines, and examples
Contact Information
Address: 1008 South Main Street Danville, Virginia, 24541
Office: Wyatt 212
Phone: (434) 797-8576
Fax: (434) 797-6424
Email: ir@dcc.vccs.edu
Contacts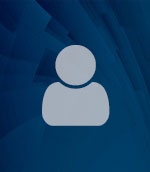 Cory Potter
Director of Institutional Effectiveness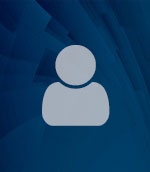 Justin Nichols
Planning and Research Assistant