You are invited to enroll in DCC's Honors Program.
"Honors Scholar" designation on your diploma and transcript gives you enhanced résumé credentials to include in your university transfer applications and job search documents.
Most DCC courses are eligible; ask your professor.
What is it?
DCC Honors Program allows students to complete an Honors project and earn Honors credit in DCC courses. Each course completed for Honors credit will be noted on your transcript. When you compete 12-credits or more of Honors coursework with a B or better along and an overall GPA of 3.0 or better you will be noted as an "Honors Scholar." The Honors Scholar designation will be reflected on all of your academic records and diploma.
Am I eligible?
You are eligible to enroll in a course for honors credit if you have completed 12 credits of coursework at DCC with a 3.2 GPA.
What's in it for me?
Enhanced credentials for college transfer and employment applications
Special recognition at graduation
Designations on diploma and transcripts as a DCC Honors Scholar
Opportunity to work one-on-one with a professor/mentor
Opportunity to challenge yourself and create a meaningful and educational project
How do I sign up?
The Honors Project Proposal & Contract form is available on the DCC website. The proposal form will be completed with your professor and will be submitted to the Honors Committee for approval.
Documents
DCC Honors Program Project Proposal
Contacts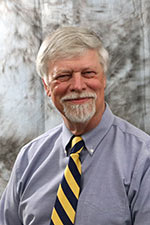 Dewitt Drinkard
Associate Professor of Psychology