Policy on Sexual Violence, Domestic Violence, Dating Violence, and Stalking
What is Title IX?
Title IX of the Education Amendments of 1972 (20 U.S.C. § 1681) is an all-encompassing federal law that prohibits discrimination on the basis of sex in educational programs or activities, admission and employment. Under certain circumstances, sexual misconduct, sexual harassment, and similar conduct constitute sexual discrimination prohibited by Title IX. As a recipient of federal funds, Danville Community College is required to comply with Title IX.
Inquiries concerning the application of Title IX may be referred to the College's Title IX Coordinator Cheryl Terry, or the Deputy Title IX Coordinator Howard Graves. (See contact information below).
Title IX Coordinators
The Title IX Coordinator and Deputy Title IX Coordinator have responsibility to coordinate DCC's efforts to comply with its obligations under Title IX and the Title IX regulations. These responsibilities include coordinating any investigations of complaints received pursuant to Title IX and the implementing regulations.
In addition, the Title IX Coordinators:
Promote the creation of policies, procedures, and notifications designed to ensure college compliance with Title IX 
Oversee implementation of compliance (grievance) procedures, including investigation and disposition of complaints 
Answer questions and provides guidance about Title IX compliance and the college's related policies and procedures 
Serve as a liaison to the state and federal agencies that enforce Title IX 
Help ensure the campus community and college employees with Title IX compliance and is responsible for seeing they are adequately trained and educated 
Monitor all other aspects of the college's Title IX compliance 
Contacts
Title IX Coordinator
Cheryl Terry
Danville Community College
1008 S. Main Street - Wyatt Building, Room 111
Danville, VA 24541
434.797.8524
titleix@danville.edu or cheryl.terry@danville.edu
Deputy Title IX Coordinator
Howard Graves
Danville Community College
1008 S. Main Street - Wyatt Building, Room 108
Danville, VA 24541
434.797.8458
howard.graves@danville.edu
Reporting Incidents
Danville Community College prohibits discrimination, harassment, sexual assault, domestic violence, dating violence, stalking, and retaliation and has set forth procedures by which such allegations shall be filed, investigated and resolved. Members of the campus community who believe they have been subjected to any of these crimes should immediately report the incident to campus security or local police. All emergencies or any incident where someone is in imminent danger should be reported immediately to local police by dialing 911 or campus security at 434.797.8533.
After normal business hours, members of the campus community should report alleged violations to DCC Security by phone at 434.797.8533, or use the Emergency Phone Boxes located in each parking lot.
Whether or not a report is made to law enforcement, members of the campus community should report alleged violations to the Title IX Coordinator or Deputy Title IX Coordinator during normal business hours. The Title IX Coordinator is solely responsible for overseeing the prompt, fair, and impartial investigation and resolution of complaints filed with the College. To help ensure a prompt, fair, and impartial investigation and resolution, individuals are encouraged to complete a Complaint Form. The written complaint should be submitted to the Title IX Coordinator. Although strongly encouraged, a complainant is not required to submit a complaint on the Complaint Form or in writing.
Definitions
Advisor: An individual who provides the complainant and respondent support, guidance, or advice. Advisors may be present at any meeting or hearing, but may not speak directly on behalf of the complainant or respondent.
Campus:  The term "campus" refers to (i) any building or property owned or controlled by the College within the same reasonably contiguous geographic area of the College and used in direct support of, or in a manner related to, the College's educational purposes, and (ii) any building or property that is within or reasonably contiguous to the area described in clause (i) that is owned by the College but controlled by another person, is frequently used by students, and supports institutional purposes, such as a food or other retail vendor.
Complainant: A complainant refers to an individual who may have been the subject of a violation of this Policy and files a complaint against a faculty, staff member or student.
Consent: Any sexual activity or sex act committed against one's will, by the use of force, threat, intimidation, or ruse, or through one's mental incapacity or physical helplessness is without consent. Consent is knowing, voluntary, and clear permission by word or action, to engage in mutually-agreed upon sexual activity. Silence does not necessarily constitute consent. Past consent to sexual activities, or a current or previous dating relationship, does not imply ongoing or future consent. Consent to some sexual contact (such as kissing or fondling) cannot be presumed to be consent for other sexual activity (such as intercourse). An individual cannot consent who is under the age of legal consent. The existence of consent is based on the totality of the circumstances, including the context in which the alleged incident occurred. 
-Mental incapacity means that condition of a person existing at the time which prevents the person from understanding the nature or consequences of the sexual act involved (the who, what, when, where, why, and how) and about which the accused knew or should have known. This includes incapacitation through the use of drugs or alcohol. Intoxication is not the same as incapacitation.
-Physical helplessness means unconsciousness or any other condition existing at the time which otherwise rendered the person physically unable to communicate an unwillingness to act and about which the accused knew or should have known. Physical helplessness may be reached through the use of alcohol or drugs.
Dating Violence: Dating violence is violence, force, or threat that results in bodily injury or places one in reasonable apprehension of death, sexual assault, or bodily injury committed by a person who is or has been in a close relationship of a romantic or intimate nature with the other person. The existence of such a relationship shall be determined based on a consideration of the length of the relationship, the type of relationship, and the frequency of interaction between the persons involved in the relationship.
Domestic Violence: Domestic violence is violence, force, or threat that results in bodily injury or places one in reasonable apprehension of death, sexual assault, or bodily injury and that is committed by a person against such person's family or household member, which includes a current or former spouse a person with whom the victim shares a child in common, or who is cohabitating with or has cohabitated with the person as a spouse or intimate partner.
Respondent: A respondent refers to the individual who has been accused of violating this Policy.
Responsible Employee: A responsible employee is one designated for purposes of initiating notice and investigation of alleged violations of this Policy. A responsible employee also is any employee who a person reasonably believes is a responsible employee. Responsible employees are required to forward all reports of violations of this Policy to the Title IX Coordinator. Responsible employees also must report to the Title IX Coordinator any information obtained in the course of his employment that an act of sexual violence may have been committed against a student or may have occurred on property owned or controlled by the College or on public property within the campus, or immediately adjacent to and accessible from the campus. DCC College administrators, including Deans, Directors and Coordinators, along with the DCC Security staff are determined to be "responsible employees." A responsible employee shall not be an employee who, in his position at the College, provides services to the campus community as a licensed health care professional, (or the administrative staff of a licensed health care professional), professional counselor, victim support personnel, clergy, or attorney.
Sex Discrimination: Sex discrimination is the unlawful treatment of another based on the individual's sex that excludes an individual from participation in, denies the individual the benefits of, or otherwise adversely affects a term or condition of an individual's employment, education, or participation in college program or activity.
Sexual Assault: Sexual assault is defined as the intentional sexual contact with a person against that person's will by the use of force, threat, or intimidation, or through the use of a person's mental incapacity or physical helplessness. Sexual assault includes intentionally touching, either directly or through clothing, of the victim's genitals, breasts, thighs, or buttocks without the person's consent, as well as forcing someone to touch or fondle another against his or her will. Sexual battery is a type of sexual assault.
Sexual Exploitation: Sexual exploitation occurs when a student takes non-consensual or abusive sexual advantage of another for his/her own advantage or benefit, or to benefit or advantage anyone other than the one being exploited, and that behavior does not otherwise constitute one of other sexual misconduct offenses. Examples of sexual exploitation include, but are not limited to invasion of sexual privacy; prostituting another person; non-consensual video or audio-taping of sexual activity; going beyond the boundaries of consent (such as letting your friends hide in the closet to watch you having consensual sex); engaging in voyeurism; exposing one's genitals in non-consensual circumstances; inducing another to expose their genitals, and knowingly transmitting HIV or an STD to another.
Sexual Harassment: Sexual harassment is defined as unwelcome sexual advances, requests for sexual favors, and other verbal, nonverbal, or physical conduct of a sexual nature. Sexual harassment shall be considered to have occurred in the following instances: 
Quid Pro Quo: The submission to or rejection of such conduct is used as the basis for educational or employment decisions affecting the student or employee either explicitly or implicitly; or 
Hostile Environment: Conduct so severe, pervasive, and objectively offensive that it undermines and detracts from an employee's work performance or a student's educational experience.
Sexual Misconduct: Sexual misconduct encompasses a range of behavior used to obtain sexual gratification against another's will or at the expense of another. Sexual misconduct includes sexual harassment, sexual assault, sexual exploitation, and sexual violence. 
Sexual Violence: Sexual violence is any intentional physical sexual abuse committed against a person's will or where a person is incapable of giving consent. Sexual violence includes rape, sexual assault, and sexual battery. 
Stalking: Stalking occurs when someone, on more than one occasion, engages in conduct directed at another person with the intent to place, or knows or reasonably should know that the conduct places that other person in reasonable fear of death, criminal sexual assault, or bodily injury to that other person or to that other person's family or household member.
Third Party: A third party refers to any other participant in the process, other than the complainant or respondent, who makes a report on behalf of someone else. A third party could also include a witness to the incident.
Retaliation 
Any form of retaliation, including intimidation, threats, harassment, and other adverse action taken or threatened against any complainant or person reporting a complaint alleging a violation, or any person cooperating in the investigation of allegations of violations, to include testifying, assisting or participating in any manner in an investigation pursuant to this Policy and the resolution procedures is strictly prohibited. Action is generally deemed adverse if it would deter a reasonable person in the same circumstances from opposing practices prohibited by this Policy. Retaliation may result in disciplinary or other action independent of the sanctions or interim measures imposed in response to the underlying allegations of violations of this Policy.
What You Should Do
Anyone who has experienced sexual violence, domestic violence, dating violence, or stalking should do the following:
Safely find a place away from harm.
Call 911 or if on campus, contact campus security. 
Call a friend, a campus advocate, a family member or someone else you trust and ask her or him to stay with you.
Go to the nearest medical facility/emergency room. It is important to seek appropriate medical attention to ensure your health and well-being, as well as to preserve any physical evidence.
If you suspect that you may have been given a drug, ask the hospital or clinic where you receive medical care to take a urine sample. The urine sample should be preserved as evidence. "Rape drugs," such as Rohypnol and GHB, are more likely to be detected in urine than in blood.
For professional and confidential counseling support, call the Virginia Family Violence & Sexual Assault Hotline at 1-800-838-8238. Help is available 24 hours a day. 
You should also take steps to preserve any physical evidence because it will be necessary to prove criminal domestic violence, dating violence, sexual assault, or stalking, or to obtain a protective order.
Do not wash your hands, bathe, or douche. Do not urinate, if possible.
Do not eat, blow your nose, drink liquids, smoke, or brush your teeth if oral contact took place.
Keep the clothing worn when the incident occurred. If you change clothing, place the worn clothing in a paper bag.
Do not destroy any physical evidence that may be found in the vicinity of the incident by cleaning or straightening the location of the crime. Do not clean or straighten the location of the crime until law enforcement officials have had an opportunity to collect evidence.
Tell someone all the details you remember or write them down as soon as possible.
Maintain text messages, pictures, online postings, video and other documentary or electronic evidence that may corroborate a complaint.
Support Services
For more information about available resources, go to: www.danville.edu, which provides a list of campus and community resources, e.g., hospitals, domestic violence and sexual assault resource center, etc. Danville Community College also maintains an agreement with Piedmont Counseling, which provides professional counseling services upon referral to students and employees. 
updated 12/1/2016
Contacts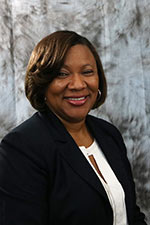 Cheryl Terry
Dean, Division of Student Success and Academic Advancement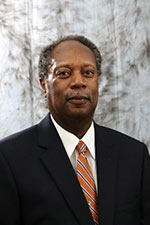 Howard Graves
Assistant Professor and Coordinator of Counseling; Deputy Title IX Coordinator